Squirt.org's Annual Cam 'n' Cum Contest has wrapped up with thousands of videos submitted by members around the world. 
Squirt members voted the top video of each day during the month of August and then voted the top two winners for the contest.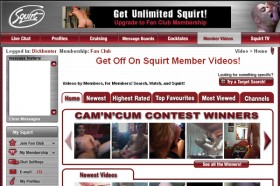 Daily winners received a prize pack from Flesh Jack and the top two contest winners received cash prizes!
The video that scooped first prize was a three-way glory hole video posted by a Squirt member from West Coast USA, while a hot chav lad from London came in second.
You can see the Cam 'n' Cum Winners Gallery in the Squirt Member Videos section until October 15th. Log onto www.squirt.org to check them out… But have a box of Kleenex to hand!
.