The team at RoB London are putting out yet more rubber gear, which is arriving each week at the shop. Last month's rubber launch was a very busy day and a lot of rubber already needs restocking.
But don't worry as it's constantly replenished… And remember, if there's something they don't have, just ask one of the RoB London Team and they'll let you know if it's possible to get and how long it will take.
After a long day in the shop, some of the team couldn't resist going along to last month's Hotwired, which was a fantastic event. Thanks to Suzie, RoB, all their staff and their sponsors (Manhunt, Master U, Expectations and QXMEN) for all their hard work making the night so enjoyable.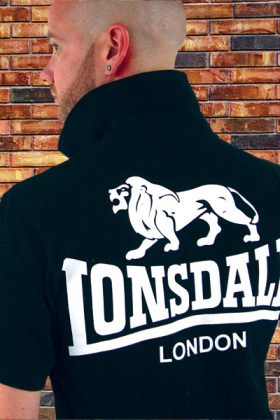 NOVEMBER 12-19TH
SKINHEAD WEEK: LONSDALE CLASSIC, DM BOOTS & GUN OIL LAUNCH PARTY 
November will see the RoB Team promoting everything skinhead starting on Saturday November 12th with a launch party. This is the first time that RoB London has stocked the Lonsdale Classic range from Bleachers & Co and the Dr Marten range of boots, and to celebrate there'll be 20% off all Lonsdale Classic, bleachers, Dr Marten boots and all Bleachers & Co stock.
They haven't forgotten about Gun Oil and there will also be 20% off all Gun Oil products too. Gun Oil is very reasonably priced and comes in either a water based or silicone based formula. All sizes come in a convenient pump action bottle too. Also in stock are Gun Oils Jack Jelly and Stroke29 lubes, which are specially designed for masturbation.
The party will start at midday and will carry on until 8pm with drinks and nibbles. As there are so many new products, RoB London will be running the promotion all week and it'll end at 8pm on Saturday November 19th.
DECEMBER 10TH
NEW LABEL RUBBER LAUNCH PARTY
RoB London will be launching a range of rubber wear from a new label. Not content with building up their own label range, they want to offer you something different from a brand new label.
There will be more information next month, but expect some innovative ideas in heavy rubber as well as some cheeky items in thinner rubber too! Once again there'll be free drinks, nibbles and discounts on the day.
DECEMBER 17TH
SOMETHING SPECIAL IS COMING TO TOWN!
The RoB team want to celebrate Christmas too, so they'll be organising something special for the week before. They will be telling us more next month's QXMEN, so watch out!
JANUARY 2012
NEW YEAR REPAIRS CLINIC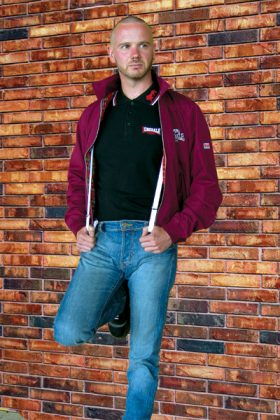 RoB London offers a repair service all year round. But, of course, most of us take our gear in when there's big event going on in the fetish calendar, and this means there's sometimes a backlog and some repairs won't get done in time.
So why not take advantage of a quieter time of the year in January. Have a dig around for that pair of jeans with a hole in the crotch, or those chaps that need a bit taken off the waistband.
Take any gear you like into RoB London and the guys will have a look and tell you whether it's possible to repair or adjust, if it is, how long it'll take and give you an estimate of the price. There'll be two weekends in January dedicated to repairs.
But, as we just said, you can take your gear along any time and the RoB Team will do their very best to help you.
.