Over the Christmas holidays I took home a few items from the Titus range which features the very best in highly polished medical grade, stainless steel (nickel free) hardware, choose from a selection of sleek penis plugs, wands, glans rings and cock rings, all available in different shapes, thicknesses and sizes to ensure that no one misses out!
QXSHOP.CO.UK is the online store from the name you know and trust where you can choose from a huge range of aromas, lubes, sex toys, DVDs, magazines, fashion, underwear and gifts… Based in the UK, they constantly source the latest 'must-have' items and there's always loads of special offers, all at great low prices. All parcels are sent in discreet packaging and it's always fast delivery too.
So what are you waiting for? Log on to www.QXShop.co.uk now and try out something from the Titus range.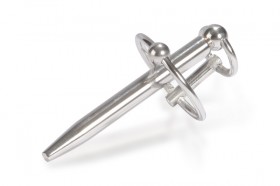 TITUS PENIS WAND WITH GLANS RING
£24.99
The penis wand measures 70mm in length and 8mm diameter. At the end of the shaft is a 10mm ball with a ring, and that's attached with a flexible linkage to the 25mm glans ring. Choose your preferred diameter of the glans ring from 25mm, 28mm, 30mm and 32mm.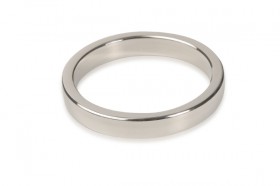 TITUS HEAVY DUTY THICK STAINLESS STEEL COCK RINGS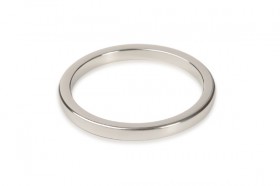 6mm – £17.99 (Saving £4 on RRP)
8mm – £18.99 (Saving £6 on RRP)
10mm – £19.99 (Saving £7 on RRP)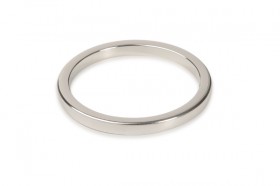 As with most cock rings, this stainless steel ring will help you maintain a firmer hard on which lasts longer. And for any guys who experience erectile dysfunction, wearing one of these can take away the worry of keeping an erection. Choose from Small Internal diameter (45mm x 6mm thick), Medium Internal diameter (50mm x 6mm thick) and Large Internal diameter (55mm x 6mm thick).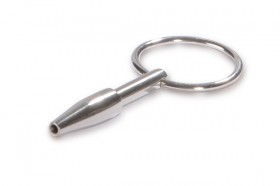 TITUS MINI HOLLOW PENIS PLUG
£16.99
The mini hollow penis plug has a hollow design that lets you piss and cum while the penis plug is still inserted. It's 5cm long and 9mm at the widest point.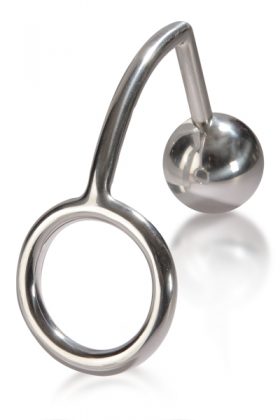 TITUS STAINLESS STEEL COCK RING & ANAL BALLS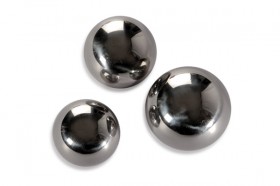 £39.99
A discreet piece of kit that stimulates your cock and your arse at the same time? We didn't think that was possible, but it is with the Titus Stainless Steel Cock Ring & 30mm Anal Ball! The cock ring comes in 3 different sizes: Small – Internal diameter 40mm ring, Medium 45mm and Large 50mm ring.
And when you want to move on to a bigger ball than the supplied 30mm one, you can order one of these Replacement Anal Balls in the following sizes: 40mm – £18.99, 45mm – £19.99, 50mm – £21.99.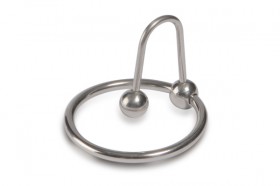 TITUS SPERM STOPPER GLANS RING
£14.99
Genital bondage can be greatly enhanced with the Sperm Stopper Glans Ring. You wear it tightly around the head of your cock, and the sphere is inserted into the urethra. The Sperm Stopper gives your dick a hard firm head, just like during an orgasm! And it's suitable for both natural and circumcised cocks. Choose the diameter of the glans ring required from 25mm, 28mm, 30mm and 32mm. All are fitted with an 8mm ball.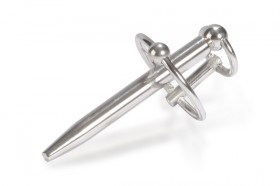 TITUS PENIS PLUG WITH GLANS RING
£19.99
It's a detachable ring at the end piece of the frame with a penis plug that fits in your urethra. The plug is 42mm long and 8mm wide, and you can choose your preferred diameter of the glans ring from 25mm, 28mm, 30mm and 32mm.
WIN!
A TITUS HEAVY DUTY THICK STAINLESS STEEL COCK RING!
To be in with a chance just send an email to [email protected] placing Titus Competition in the subject field, along with your name, contact details and preferred size (6, 8 or 10mm in small, medium or large), or post your entry to QXMEN, Titus Competition, 23 Denmark Street, London WC2H 8NH. The closing date is Tuesday January 31st when the winner will be drawn at random. Sorry guys, but the competition's open to UK residents only.

.