Clonezone has some great new products, ideal for hot sunny days and barmy evenings.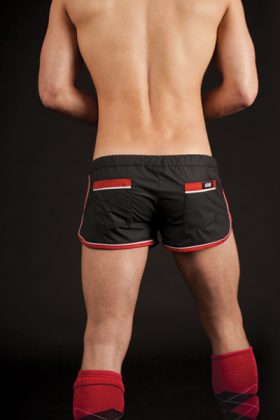 The brand new, sexy black Gym Shorts from Barcode Berlin look really sporty, but look closely and you'll see that they're rubber coated so guys at the gym (who are looking closely) will know you've got a kinky side too. And they've got a temperature-friendly soft lining too, so when you're working out, you'll stay cool and fresh. Choose from white, yellow, red or blue detail – or get all four!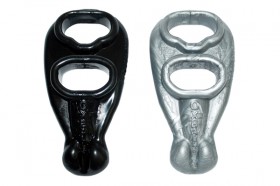 And when the sun goes down, Clonezone's got the products to guarantee that it stays hot in the evenings, with an impressive selection of steel, leather, rubber and aromas from their very own brand TITUS.
Check out the new selection of Oxballs Cock & Ball Rings and Slings – they're hot!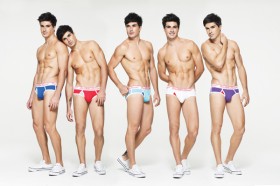 One of the many new brands available exclusively at Clonezone is STUD Underwear, and one of our favourites from the collection is the Band of Brothers brief. They absolutely scream summer and come in blue, red, white, baby blue and purple.
And their eye-catching waistband looks great just peaking out from a pair of ES Collections Sporty Short Pants, available in white, navy, charcoal and black.
• Available online at www.clonezone.co.uk and in store at London's Soho and Earls Court, Birmingham and Manchester. 
.