The nights may be getting colder, but you can still find yourself some hot Autumn anal action at Hard On.
---
Now, you wouldn't think it to look at it's beefy muscles, thick stubbly beard and deep, sexy voice but Hard On is about to turn FOURTEEN YEARS OLD! That's right, the big daddy of fetish parties is a teenager! In the London club world though, running for 14 years is a monumental achievement. It's a testament to the strength of the party and head Hard On honcho Suzie Krueger's commitment to her vision for a real man's fuck fiesta.
So to commemorate their 14th birthday, appropriately enough on Saturday October 14th at Union, we've listed FOURTEEN reasons to hit up Hard On, especially if you haven't already!
---
1. It's the biggest Hard On you'll have ALL YEAR, wink wink.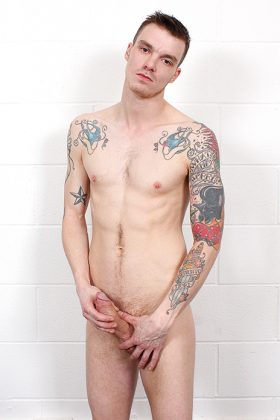 2. AJ Alexander; this hunk of spunk will be performing a raunchy Hard show for your pleasure.
3. Hard On has moved to the hottest new fetish venue, Bloc South. It's a purpose built, all gay cutting edge club, with several play areas booming sound system & awesome lasers. Get in get down get off!!
4. THREE full fetish outfits will be given away on the night from sponsor Clone Zone's new fetish wear line. Suit up!
5. Hard On has the biggest and best play areas for you to get really down and dirty in, plus a strict Fetish dress code: rubber, leather, sports, neoprene or just your boots! NO denim or street clothes!
6. DJs Brent Nicholls; Hard On's resident tunesmith will be banging out that ball bumping tunes to grind to.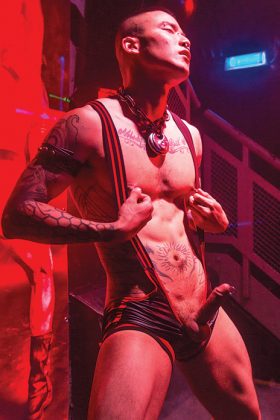 7. Yoshi Kawasaki; I mean, just look at him! He'll also be performing a horny Hard Show
8. Cruising. It's true, hard fact that Hard On offers you some of the horniest, sexiest and sauciest cruising in the city of London!
9. DJ Tony Bruno will be joining Mr Brent Nicholls on the decks to gives some sexy aural (and possibly oral) surprises!
10. Jett Rink completes the slutty threesome that will be showering you with special treats and seminal fluid from their side of the stage!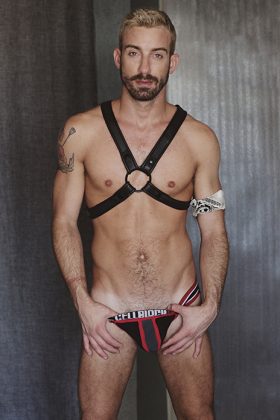 11. Free condoms, lube and gloves provided, all the essentials so you can pack light!
12. Feel like a man after midnight without worrying about the hassle of how to get home? We all like a longer Hard On and with now Night Tube you can cum and cum again!
13. Venue Bloc South is on the night tube Victoria line, only 2 minutes walk from Vauxhall…so now you can cum earlier and stay longer!
14. Finally, the wonderful Suzie Krueger tells you in her own words; "We love being the filthiest club in London for the past 14 years. Thank you all for attending our Hard On, we'll continue to bring you many more!!"
Hard On 14th Birthday is on Saturday 14th october at NEW VENUE Bloc South, 65 Albert Embankment Vauxhall SE1 7TP, 10pm – Late. For more info and membership details check out www.hardonclub.co.uk