Almost half of all men are unsatisfied with the size of their cocks and throughout the ages some have gone to great lengths to enlarge them. Indeed until the 16th century, the Topinama tribesmen of Brazil encouraged poisonous snakes to bite their cocks to make them bigger! The pain would last about six months, but apparently the increase to size was considerable.
However, if you want a much less painful and much more pleasurable solution, then head down to Prowler where you'll find Perfect Fit cock extenders. They're a horny way to add a bit of extra length and girth to your cock, which not only feel great for the guy getting fucked, but the in-built ridges and knobbly bits on the inner sleeve massage your cock while you wear it.
---
The Perfect Fit Fat Boy Extender and Extender Sport (which adds noticeable girth) are made from a soft and stretchy material called Silaskin that's safe to use with any type of lube and stretches 1,200% to ensure they fit guys of all sizes. Simply fill it with lube, slip your cock inside and drop your balls through the special slit – and away you go! Available in black or clear, the Fat Boy Extender retails at £39.95 and Extender Sport at £35.95.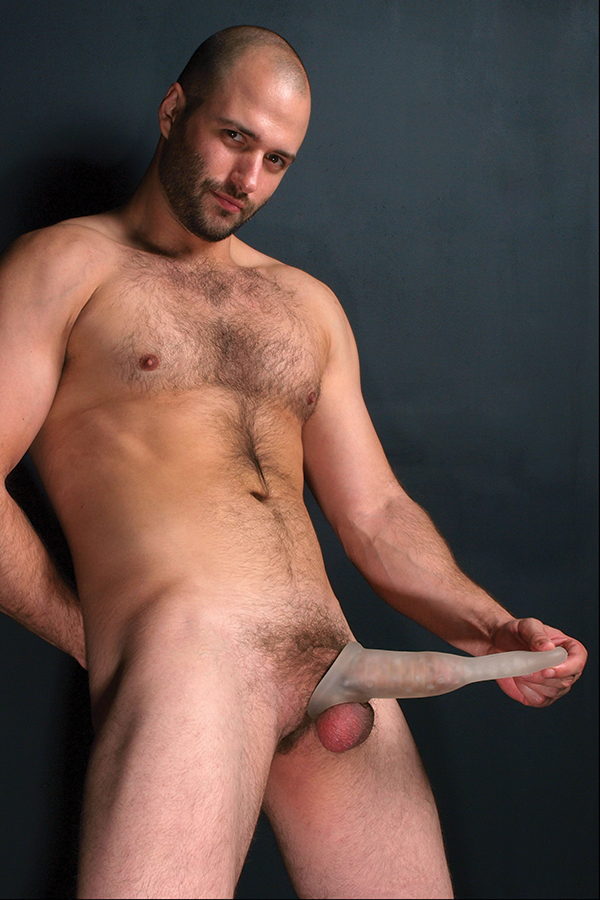 ---
If you're satisfied with the length and girth of your cock's and just love cock toys, check out the Perfect Fit range of cock rings and ball stretchers. From the simple Three Ring Silicone Set for £12.95 (M/L/XL) to the Silaskin Cruiser Ring (clear or black) and the Cruiser Ring Ice for £22.95, you're bound to find one that's – well – the perfect fit.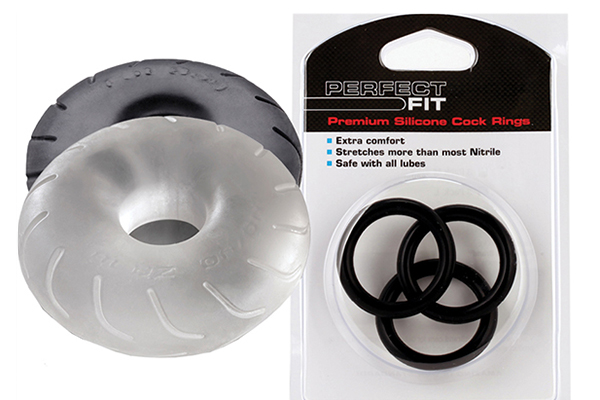 ---
There's even a Perfect Fit toy for your arse called the Tunnel Plug Ice. It's a clear butt plug that not only fills you up nicely, but also lets your partner (if you're not going it alone) have a good look deep inside! This bad boy comes in medium (£35.95) and large (£39.95).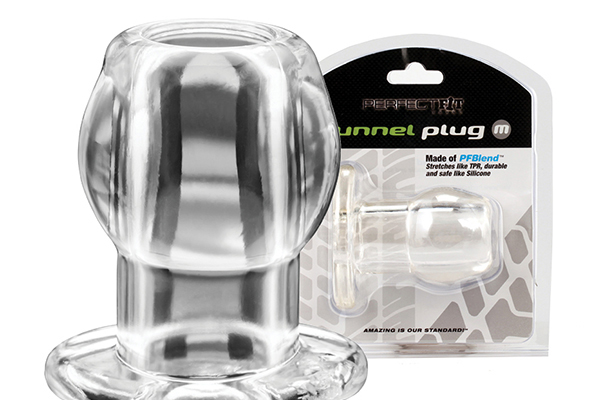 ---
• The Perfect Fit range is available at Prowler Stores nationwide (Soho, Birmingham & Brighton) and online at www.prowler.co.uk.
---
WIN!
A CLEAR SILASKIN CRUISER RING
Courtesy of those nice guys at Prowler, you can win a clear Silaskin Cruiser Ring. To be in with a chance, just answer this simple question. What anagram of perfect is the name given to a student who has authority over his fellow pupils, usually in a private school? Email your answer with your name and contact details to [email protected] with Prowler Perfect Fit Competition in the subject field, or post it to Prowler Perfect Fit Competition, QXMEN, 23 Denmark Street, Soho, London WC2H 8NH. The competition closes at 5pm on Sunday March 31st, and the first name out of the hat wins… Sorry guys, but the competition's open to UK residents only.