In a recent survey, the research team at Manhunt asked their members to vote for their favourite type of cock.
Members were given eight types to choose from, ranging from curved and ribbed to a couple of our favourites, the beer can and the donkey dick.
Not surprisingly, the button and the needle dick came bottom of the poll. However, what did surprise us was that the donkey dick didn't come in at first place!
Come on lads, we all love a big cock don't we? Even if we don't get fucked, it's still so much nicer sucking on a huge shlong rather than a small needle dick.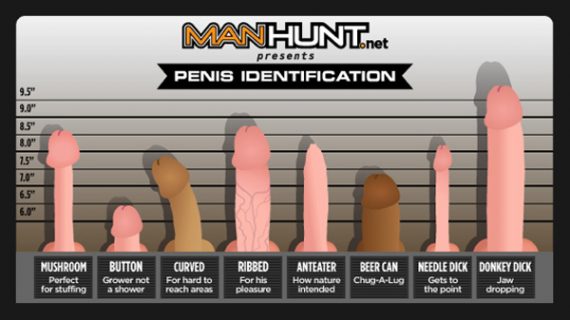 Yes, the donkey dick came in second place and the ribbed cock was voted the winner with almost 45% of the votes. Now, sure we like the look of a nice veiny cock, and a ribbed dildo feels great, but if you can actually feel the veins on a guy's cock as he's fucking you then something's not right!