It's hard to believe, but we've heard that there's somewhere else that you can find even more of the latest gay porn releases than we manage to squeeze into QXMEN Magazine every month!
• It turns out that those guys over at Prowler take delivery of a mind-boggling amount of the very latest gay porn DVDs every single month! And we've also heard that, whatever kind of porn floats your boat, you'll find something that's right up your street at Prowler, be it twink porn, gang bang porn, college jock porn, intergenerational porn, bareback porn, fetish porn, interracial porn, respectable 'missionary position on Egyptian cotton sheets' porn or 'downright filthy stinking pig sex porn… They've got it all in store at Prowler. 
At the end of last year, outrageous porn director Chi Chi La Rue and hot porn star Johnny Hazzard thrilled shoppers when they popped into Prowler Soho. They were in town filming London Spunked, which has just been released, and the movie sees Johnny getting right royally fucked by some of the hottest pieces of meat the UK has to offer, such as Harley Everett, Isaac Jones, Marco Sessions and Sam Barclay.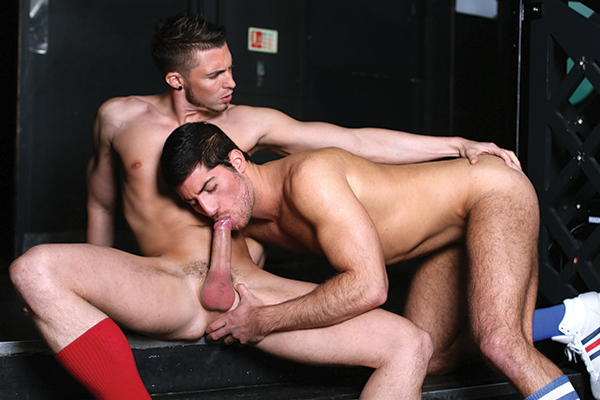 For example, walk into a Prowler store this month and you can pick up Blake Mason's The Best Of British, which has only just become available on DVD! Featuring some seriously hot action from proper London lads through to Welsh Valley boys, this DVD makes you feel proud to be British, and stars sexy fuckers like Darius Ferdynand, Kai Cruz and Tyson Tyler.
If you like your cocks mahousive, then you'll love UKNakedMen's third instalment of The London Massive. Your eyes will water and your sphincter will clench as you watch some of the biggest and fattest cocks from the UK (Leo Cage, Malik Tn and Drew (foot long) Brody, to name a few) battering the juicy holes of the bottom boys brave enough to take them on!
• Prowler has a large selection of new bareback releases too. And, although it's often frowned upon, there's no denying that bareback porn is hugely popular. In fact, a source at one of the UK's biggest gay porn distributors told us that bareback porn outsells safe sex porn by almost two to one! 
Ram It Raw, from Butch Dixon's new bareback line, has everything you'd expect from this hot studio. Sexy, hairy men, beefy hunks and muscle bears sucking cock, kissing, rimming and fucking, just without using condoms. And smokin' hot director Jonno has picked a horny-as-fuck cast, including Ben Statham, Thierry Lamasse, Tony Greco and Vladi, for this condom-free fuck fest!
Step up more than a couple of notches and you hit the really sleazy stuff. We're talking about Matthias von Fistenberg's Dark Alley Media and its latest spunk-filled Raw Fuck Club movie Gloryhole Cruising Part 2. It's a proper hardcore porn flick and stars those two massively hung power tops, Antonio Biaggi and Lito Cruz, with a bunch of filthy fuckers (not one under 9 inches) and a couple of hungry power bottoms!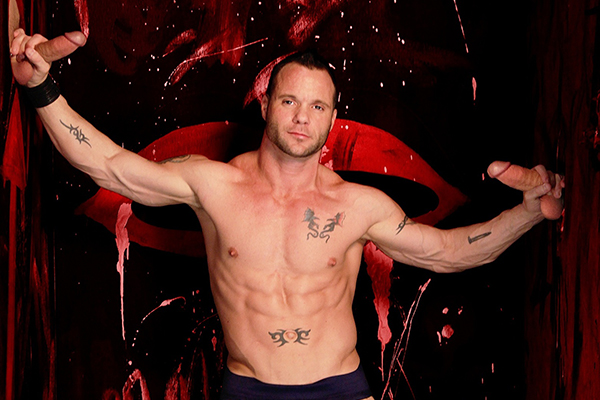 And last, but by no means least, last month saw the exclusive UK launch of Treasure Island Media's latest DVD fuck fest Overload at Prowler's big sleazy brother store Expectations in the Shoreditch district of London. Being hailed as "the ultimate in filth" Overload follows 20 guys who are consumed by sex, and shows what happens when they reach sexual overload, the dangerous state where there's no thought and no feeling beyond fucking or being fucked.
• Prowler Soho, 5-7 Brewer Street, London W1F 0RF. Tel: 020 7734 4031
• Prowler Brighton, 112-113 St James Street, Brighton BN2 1TH. Tel: 01273 683 680
• Prowler Birmingham 29-30 Stephenson Street, Birmingham B2 4BH. Tel: 0121 665 6379