Are you looking for a cock ring or a ball stretcher that's a little bit different to the rest? Tired of leather straps, bootlaces and heavy steel cock rings that risk smashing the teeth of the guy who's sucking your cock?
Well, check these bad boys available at Prowler Stores and online at Prowler.co.uk. They're made by Oxballs and we think they look hot!

OXBALLS TROUGH
This is a new take on the teardrop shaped cock ring. The Oxballs Trough squeezes the base of your cock, keeping you hard and thrusting it outwards, while keeping your balls firmly in place. It's made of FLEX-TPR, a synthetic material that has amazing stretchiness and allows it to double in size! Available in black or silver. RRP £42.50
---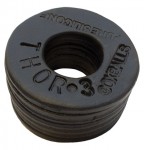 OXBALLS THOR BALL STRETCHER
It's a short ball stretcher with a firmer grip made from Skinflex silicone, which is elastic and won't ever pinch. In fact, the Thor Ball Stretcher has been likened to a warm hand gently holding and pulling your balls. And they can be stacked too by adding one, two or three for that extra stretch. RRP £9.99
---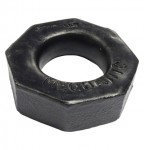 OXBALLS MECHANIC COCK RING
This industrial looking cock ring is like a big nut on your John Thomas and has been designed to give you a firmer but less stretchy grip around your cock. Like the Thor Ball Stretcher, the Mechanic Cock Ring is made from Skinflex silicone which can be used with any kind of lube. RRP £9.99
---
WIN! Courtesy of Prowler, QXMEN has an Oxballs Trough up for grabs. To be in with a chance of winning it just send an email with your name and contact details to [email protected] placing Oxballs Competition in the subject field, or post your entry to QXMEN, Oxballs Competition, 23 Denmark Street, London WC2H 8NH. Entries need to arrive by Friday April 29th when the winner will be chosen at random. Sorry guys, but the competition's open to UK residents only.