Those guys at Prowler like to spoil us, so it's no surprise they've announced a recession-busting DVD offer in store, courtesy of the delicious boys of BelAmi. 
To get your temperature (and cock) rising on these cold autumn evenings, Prowler Soho has a huge range of BelAmi DVDs priced at just £14.99 each (while stocks last). There are 24 mouth-watering titles to choose from – way too many to mention here – so here's a taster of a few of the movies on offer. You'll just have to visit the store to see them all… But hurry, because they're not going to hang about for long!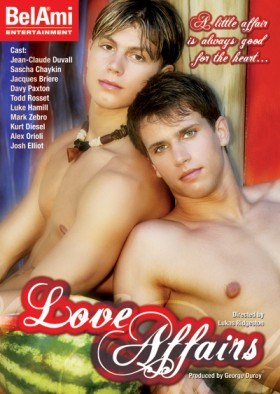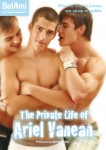 How many of you would like to find out more about the gorgeous Czech BelAmi star Ariel Vanean? Well now you can by watching The Private Life of Ariel Vanean. The movie gives you more than just a peek into his kitchen cupboards as you'll see this über bottom getting his very accommodating butt ravaged by one cock after another, and loving every minute of it… Outstanding!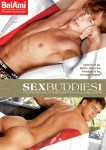 Sometimes a special relationship develops between two models, and in Sex Buddies Part 1 – an erotic part training, part documentary – you'll see just how close long-time BelAmi models, Sebastian Bonnet and Luke Hamill, are… These guys are more than just friends, they're sex buddies.
And don't be fooled by the title Love Affairs. This is no slushy Mills & Boon feature. Yes, these beautiful BelAmi boys do fall in love, but as well as passionate embraces they also fuck like rabbits!
And there's also a great selection of titles directed by legendary BelAmi star Lukas Ridgeston, including the movie Three, a selection of some of BelAmi hottest three-way. Starring sixteen BelAmi beauties including Todd Rossett, Luke Hamill, Dolph Lambert and Kris Evans, you'll be left breathless if you even get to the end of this DVD!
• Prowler Soho, 5-7 Brewer Street, London, W1F 0RF. Tel: 020 7734 4031  
WIN! Fancy wining yourself a huge banner, signed by some of the hot stars of BelAmi? Well if you do, simply tell us the name of the guy discovered by BelAmi in the early 90s, who is now directing some of the hottest movies to come out of the BelAmi camp. Email your answer to [email protected] placing BelAmi Banner Competition in the subject field, along with your name and contact details, or send it in the post to QXMEN, BelAmi Banner Competition, 23 Denmark Street, London WC2H 8NH. The closing date is Wednesday November 30th 2011 at 5pm when the winner will be drawn at random… Sorry guys, but the competition's open to UK residents only.