We love Barcode Berlin's über sexy clothing range, and some rather hot new pieces have just arrived at Clonezone!
---
Barcode Berlin's Gloss Paint Gym Shorts (available in black, white and red) are seriously sexy and would look hot on a night out clubbing, or – as they're made from a 'wipe clean' fabric – be great for a night in sexing! However, although they're called 'gym shorts', unless your gym is über gay, if you wear a pair of these bad boys you're going to get some serious attention.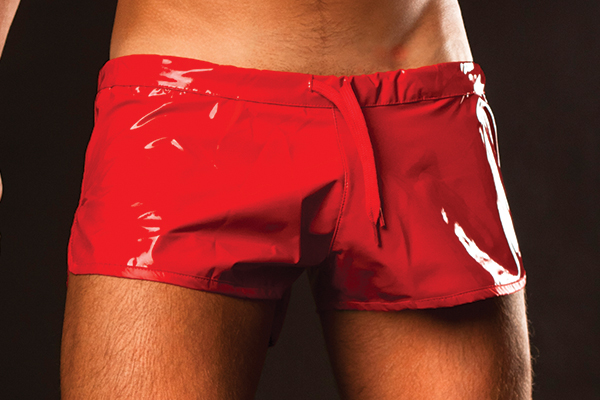 ---
Called the Ringer Triko Wrestling Suit, these sexy singlets can be worn at the gym and in the bedroom and are available in white or navy blue. And because they hold your stomach in, whilst cupping your packet and butt cheeks, they're flattering to guys of all shapes and sizes!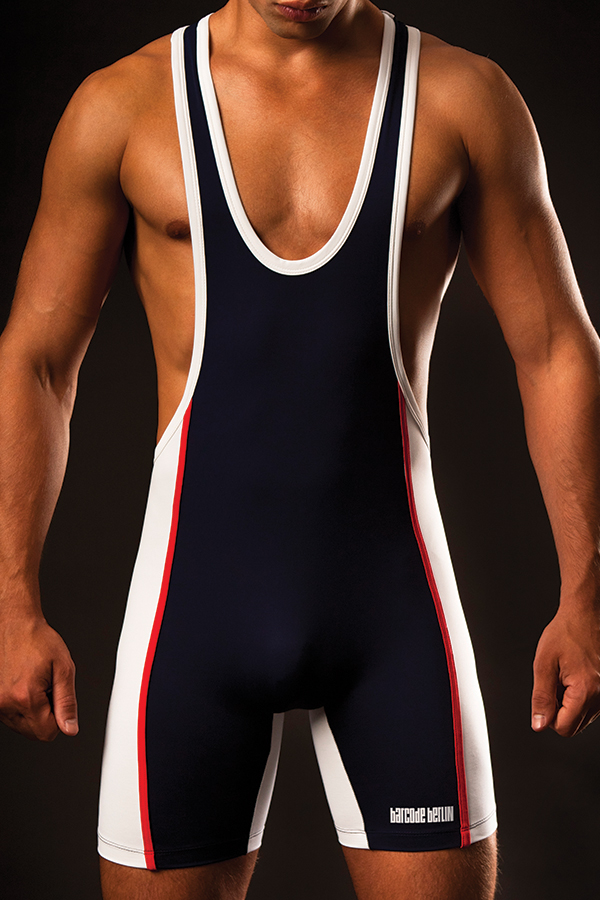 ---
We love Barcode Berlin's sexy take on a classic raglan baseball t-shirt (available in grey/black and navy/white). We're certain these Barcode T-shirts are going to be a Clonezone best seller.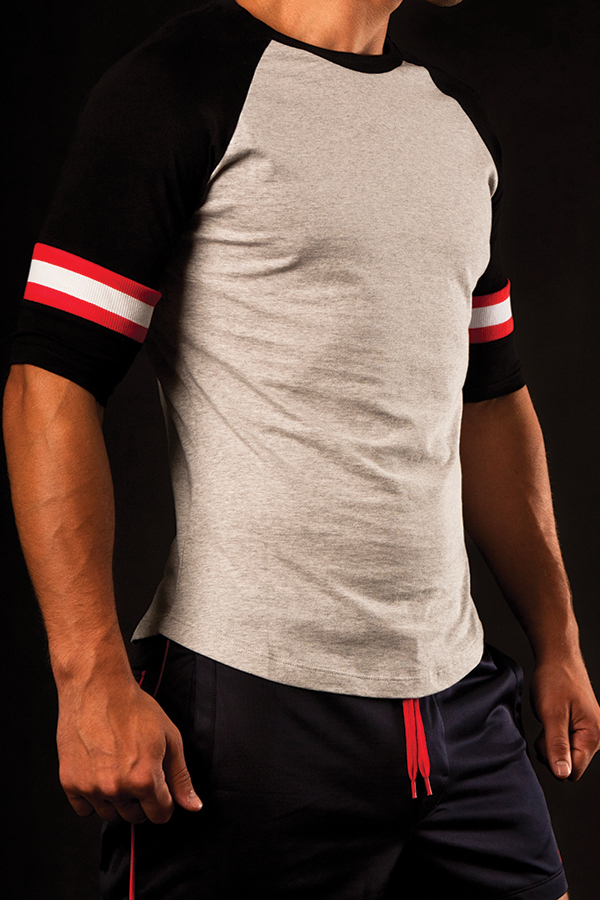 ---
Designed to flatter your thighs, arse and packet, these super-sexy American Football Shorts (available in black) are perfect for sports role-playing fantasies and for guys who want to stand out from the crowd.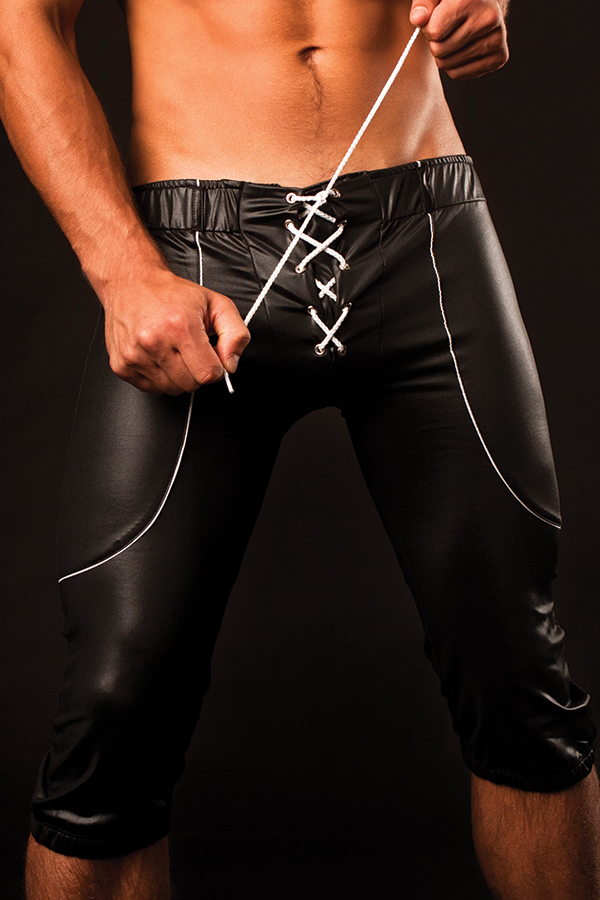 ---
And finally, every self-confessed bottom boy should own a pair of Barcode Berlin's Backless Briefs available in white/blue and black/blue. Not only do these jock/brief hybrids give your arse a little extra lift, but you don't need to pull them down when you're getting jumped either!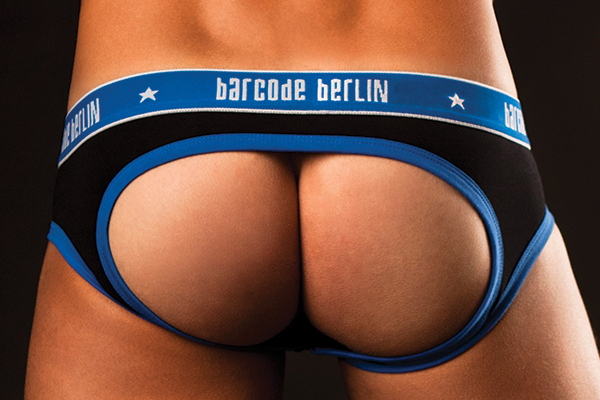 ---
• For the biggest selection of Barcode Berlin in the UK, and loads more exciting brands, visit www.clonezone.co.uk or pop into one of their four UK high street stores.
NEW Flagship Store: Soho – London, 35 Old Compton Street, London W1D 5JX. Tel: 020 7734 3438
Earls Court – London, 266 Old Brompton Road, Earls Court, London SW5 9HR. Tel: 020 7373 0598
Birmingham, 84 Hurst Street, Birmingham B5 4TD. Tel: 0121 666 6640
Manchester, 36-38 Sackville Street, Manchester M1 3WA. Tel: 0161 236 1398
WIN!
A SEXY PAIR OF BACKLESS BRIEFS!
Courtesy of those nice guys at Clonezone, we've got a sexy pair of backless briefs up for grabs. To be in with a chance of winning them, just send an email to [email protected] with Clonezone Barcode Competition in the subject field, along with your name, contact details, your size (S, M, L) and whether you'd like white/blue or black/blue. Or post your entry to QXMEN, Clonezone Barcode Competition, 23 Denmark Street, Soho, London WC2H 8NH. The competition closes at 5pm on Sunday March 31st when the winner will be drawn at random… Good luck! Sorry guys, but the competition's open to UK residents only.