SkyHi, the number one online male order site, is very excited to launch its latest aroma Dirty Fukker.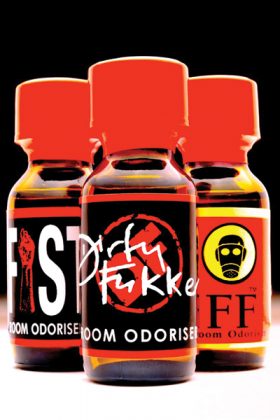 Dirty Fukker is, of course, an established quality clothing label and the guys at SkyHi are thrilled to add this new aroma to their collection of brands.
It's already selling fast around the world and is available for a limited time only in SkyHi's Aromas Trilogy Pack of FF, FIST and Dirty Fukker.
They'll also be launching more new and exclusive products in the following months so keep your eyes peeled at www.SkyHi.me.uk.