As we write this feature, staring out of the window at the driving rain, we're predicting that it's going to be another disappointingly cold and wet British summer.
So what better way to spend a rainy evening – or morning or afternoon – than taking yourself to dildo heaven with a toy from Crackstuffers!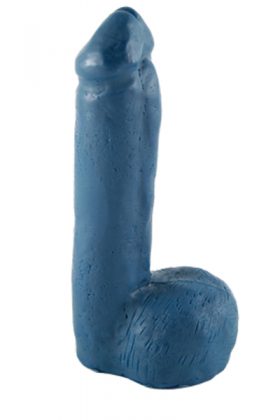 Those guys at Prowler Soho have scored a blinder by becoming the exclusive Soho stockist of Crackstuffers, those big blue dildos designed by guys with greedy arses for guys with greedy arses.
And the Crackstuffers range is huge… Choose from one of their Goose Plugs, available in small £23.95, medium £26.99 and large £44.99. They're meaty butt plugs that'll fill even the most cavernous of holes. Or for extra stimulation, the bobbles on the Rough Rider will get those nerve endings in your arse tingling! These monsters are a real Crackstuffers speciality and at Prowler you can pick up small one for £37.50 or a medium sized one for £49.99.
While you're in Prowler Soho, make sure you check out the Medium Deep Plug (£49.99), the Small Bone (£53.99) and one of our favourites, the Medium Bobbin (take it notch by notch and see how much of a pig you are!) at £59.99. The Crackstuffers Truncheons, priced at £47.99, have been designed specifically for someone else to use on your arse with the useful handle, but if you like a dildo with a human element then check out Dave (£41.99), Will (£44.50) and Paul (£49.99).
WIN: A SMALL OR MEDIUM GOOSE PLUG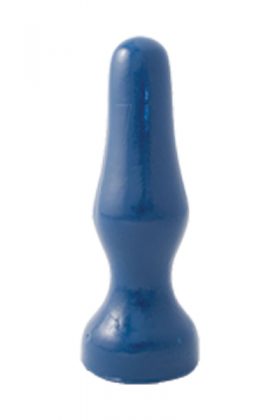 For your chance to win a small or medium Goose Plug, just answer this ridiculously easy question: What colour are Crackstuffers dildos?
Email your answer to [email protected] placing Prowler July Competition in the subject field, along with your name and contact details and which size plug you would like, or post your answer to QXMEN, Prowler July Competition, 23 Denmark Street, London WC2H 8NH.
Entries should arrive by Tuesday July 31st when the winner will be drawn at random. Sorry guys, but the competition's open to UK residents only… Good luck!
• Prowler SOHO, 5-7 Brewer Street, London W1F 0SF.
Phone: 020 7734 4031, www.prowler.co.uk