QXMEN is loving Prowler's great new range of products from Colt!
For starters, the Colt Big Man Stroker (£28.99) is a super tight, stretchy masturbator, designed to accommodate a man of any size. It's made from life-like 'PureSkin' material with a ribbed chamber providing superior suction.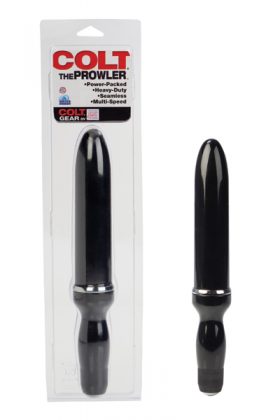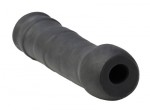 A good squeeze of the generously sized bulb on the Colt Big Man Cleanser (£22.99) will have you squeaky clean in no time. Featuring a spiral attachment for extra comfort, the Big Man Cleanser is easy to assemble, use and clean.
And then once you've used the Colt Big Man Cleanser you'll ready for action with The Prowler (£22.99), a power-packed vibrating probe. Featuring a 6" insertable shaft, the Prowler provides a multi-speed vibration that's certain to thrill and excite you.
Get yours at Prowler stores in London's Soho, Brighton and Birmingham and online at www.prowler.co.uk.
---
WIN! To celebrate QXMEN's birthday those lovely guys at Prowler are giving away a pack of all three of these Colt products to the first guy who can answer this easy-peasy question. How many Prowler stores stock these Colt products?
Email with your answer to [email protected] placing Prowler Colt Competition in the subject field, along with your name and contact details, or post your answer to QXMEN, Prowler Colt Competition, 23 Denmark Street, London WC2H 8NH.
Entries should arrive by Friday July 29th when the winner will be drawn at random. Sorry guys, but the competition's open to UK residents only.
---