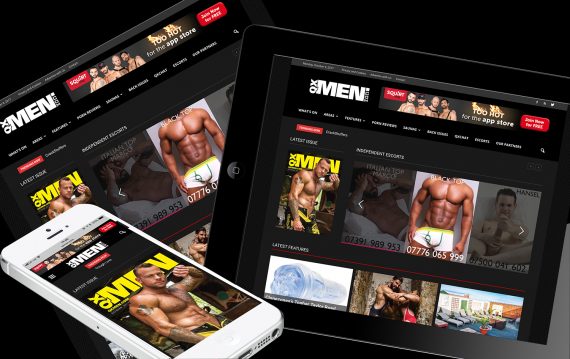 So you're thinking of advertising with us?
QXMEN is the UK's most popular free, gay XXX magazine.
Aimed solely at sexually active gay men, QXMEN is distributed throughout the country in licensed sex shops, saunas and selected bars and clubs. It also has a subscriptions database of thousands of guys in the UK and worldwide, meaning the publication has maximum impact on its target audience.
Each month, QXMEN features a selection of the major new UK and international R18 DVD releases, together with the best online streaming entertainment, porn star interviews, the latest industry news, porn star gossip and stunning XXX-rated pictorials.
QXMEN not only covers the UK's sexiest bars and establishments, but also lets you know about major events, both in the UK and abroad, with ticket promotions and reviews too.
Of course, a healthy gay lifestyle wouldn't be complete without a visit to the sauna and alongside regular reviews, the QXMEN UK Gay Sauna Guide is the most comprehensive and up to date list around, with details of every gay sauna in the country.
QXMEN interacts with it's audience across multiple platforms, including print, online, email newsletters & social media.
We give you access to our audience, wherever they choose to find you!
Why not get in touch with our advertising team now, to find out how we can help you!
Call: +44 (0)207 240 0055 or email: [email protected]