In fact, we've had a photo of this iconic porn star up on the wall in the QXMEN office for the past ten years!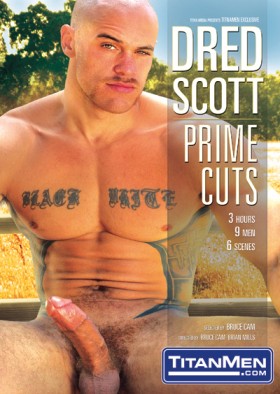 He's one of the most requested TitanMen superstars of all time and now for the first time ever you can watch Dred Scott's very best performances on a brand new limited edition DVD from Titan Media.
Dred Scott: Prime Cuts features six of his best arse-pounding scenes from Detour, Slammer, Trespass, Exhibition, Sea Men: Fallen Angel 4 and Gorge.
• Order your copy of Dred Scott: Prime Cuts at www.TitanMen.com