Looking to get inked? Look no further than Extreme Needle. Their ethos is to realise a customer's vision and "take it to the next level".Their award winning tattoo artists create outstanding quality custom tattoo designs chosen by many of the most discerning tattoo collectors.
---
The Extreme Needle ink craftsmen create high quality one-off custom tattoo work in various styles including (but not limited to) old school, traditional Japanese, dotwork, script, portrait, realistic, illustrative, graffiti, neo-traditional, watercolour, as well as vintage style tattoos. They pride themselves on being not only a team, but also as a family unit and pride themselves on being highly professional at all times".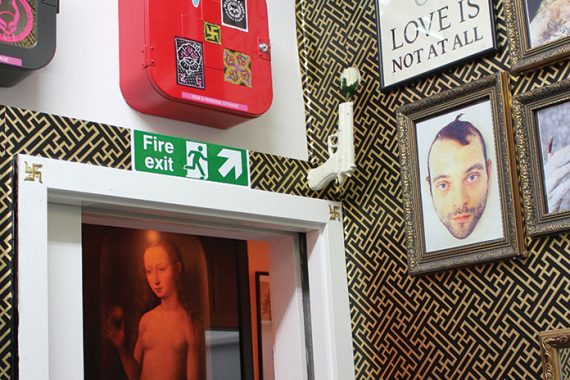 Another string to their formidable bow is that Extreme Needle is a home to world-class body piercers, regarded by their clients as the best in the business. Their team of top-notch piercers offer wide range of body modifications including belly button piercing, nose, eyebrows, septum, helix, tragus, nipples, septum, dermals and micro dermals, cheeks, genitals piercing and anything else you can think of!
Anxious? Nervous? You needn't be. The folks at EN are ever striving to maintain their dream team, which consist of some of the best award-winning artists and piercers from across the world. For anyone a little bit concerned about cleanliness, Clinical Standard of Hygiene is the hallmark of the studio. All equipment is brand new and sterilised and or completely disposable, plus they're fully registered with the Health Authority.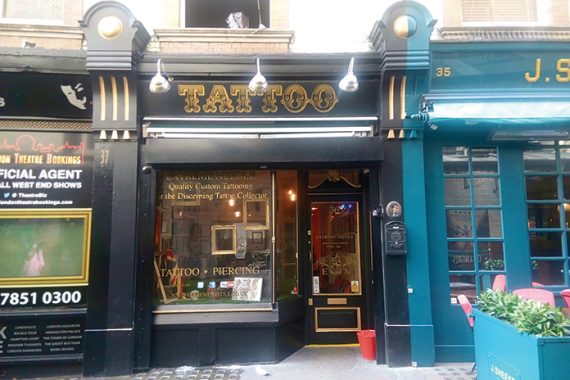 Extreme Needle Tattoo Shop & Piercing Studio is situated in the heart of Covent Garden, discreetly tucked away on St Martin's Court between Charing Cross Road and St Martin's Lane, in Covent Garden, completely family-friendly and fosters a warm and welcoming atmosphere to all. They offer custom and appointment-based tattoo and body piercing, but always welcome walk-ins subject to availability, so what are you waiting for? Get that Tom of Finland pinup tattoo you always wanted booked in for your bicep today.
Extreme Needle is located at 36 St Martins Court, Covent Garden, London, WC2N 4AL, for more information please visit www.extremeneedle.co.uk