Take a fresh look at SBN. The UK´s busiest naked gay event, now at Fire's Mirrored Arches every Sunday afternoon, brings in numbers in excess of 400, all while others are still having their Sunday Lunch!
---
Inside, you'll find a pulsing dance floor, the air thick with testosterone and shadows, but of course, no clothes. Not even a jock to be seen.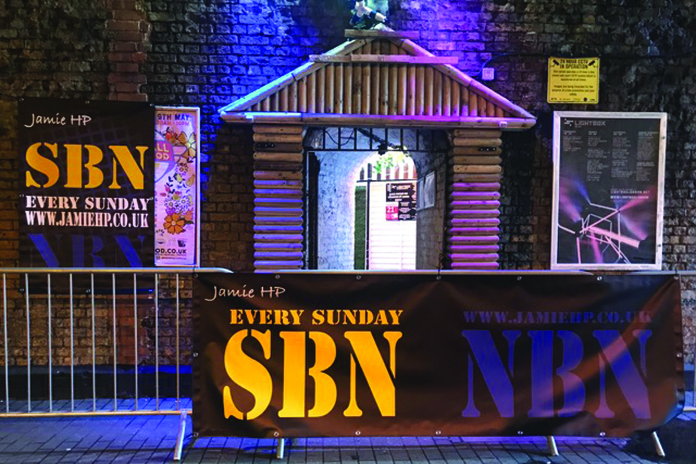 Once your inhibitions pass (everyone is naked remember, no-one is starring at you) you can relax as nature intended, chill-out and dance, or cruise in the huge play zone, erected from over 8 tonnes of shiny aluminum and steel. There's also a second dark room area to explore and an outside space that is always busy with guys who like to put on a show.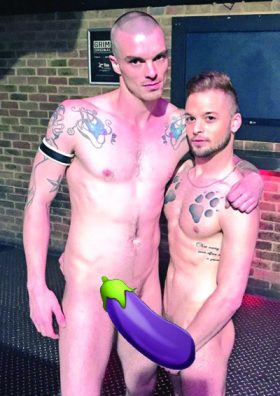 The crowd seems much younger these days. Perhaps it's a result of SBN moving to the Mirrored Arches at Fire last year, or maybe it's the weekly porn star performances helping to make each party a production in its own right.
This week, Cam4 hottie Jeff Canuck goes head to head with Naked Sword newcomer Gabriel Phoenix for a highly charged performance to find out who comes top.
Of all the fetish clubs we can think of, a naked theme is the most convenient for partying in central London. There's no clumsy changing into gear at the coat check or lugging your kit bag home on the tube. But for those of you into underwear of any kind, Near Bollock Naked merges with SBN at 6pm so you can party into the night with your pants on!
Stark Bollock Naked is on every Sunday at Fire's Mirrored Arches, 6a South Lambeth Place, Vauxhall, SW8 1SP, 2pm-10pm, pornstar performances at 5pm, Nearly Bollock Naked 6pm-10pm, Jamie HP members £13, guests £15 (includes 1st drink and coat check).