Put on your sneakers, socks and sports gear on for a hot night of Spornosexual Fun (that's Sports+Porno+Sexual) at Berlin Sneakers' CSD Weekend Party on Friday June 26th.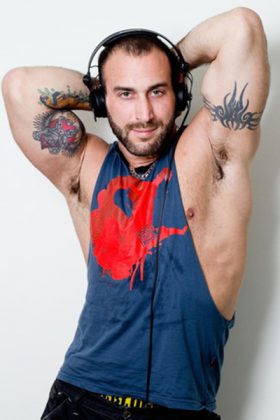 Christopher Street Day (CSD) is an annual LGBT celebration and demonstration for the rights of LGBT people, and against discrimination and exclusion, that's held in various cities across Europe. Berlin Sneakers is at notorious Berlin men-only bar Mutschmann's on Martin Luther Strasse in the heart of Berlin's Schöneberg, and this month porn star turned top international DJ, Spencer Reed, will be exciting the punters – not with his huge cock and sexual prowess, but with his exceptional DJing skills.
Downstairs in the bar's darkrooms and play areas you can cruise the sexy trainer-clad lads and get yourself a bit of hot sneaker action, and you can catch the latest sneaker porn releases and enjoy shots and bar treats too. Berlin Sneakers dress code is (if you hadn't already guessed) sneakers plus sportswear, sneakers plus rubber, sneakers plus leather, sneakers plus army gear… you get the idea, hey. The party starts at 10pm and Mutschmann's is at Martin-Luther-Strasse 19, Schöneberg, 10777 Berlin.
Log on to www.berlinsneakers.com for details.