Despite these Arctic temperatures, and the fact that we have five layers of clothes on, we're still feeling damn sexy and could confidently strip off in front of an unplanned shag at the drop of a hat… Why? Because we've got a jock strap on that's why!
If, however, underneath your thermals you're sporting a saggy old pair of M&S Y-fronts then you need to head down to your local Prowler Store where you'll find a huge selection of jock straps and thongs from some of the biggest names around, and some new kids on the block too!
Already hugely popular, the aussieBum Wonderjock and Wonderjock-Pro now have two new buddies, the Duel (£21) and True Blue (£24). With striking waistbands and super-comfy pouches, these two new jock straps are worthy additions to the aussieBum camp.
The sexy range of jock straps from Barcode is massive and with prices starting at just £17.99 they're great value too. But now there's even more reason to get one as Prowler's flagship Soho store is giving away a London Titans Football Club 2013 Calendar (while stocks last) to anyone buying a Barcode jock!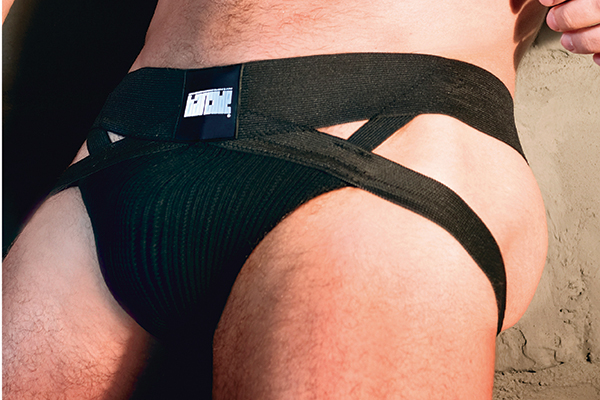 Of course, if you just want a functional, yet classic, jock strap then look no further than the ones from Bike, a snip at just £9.95. Available in a choice of white, black, yellow or red, Bike jocks are still one of Prowler's biggest sellers.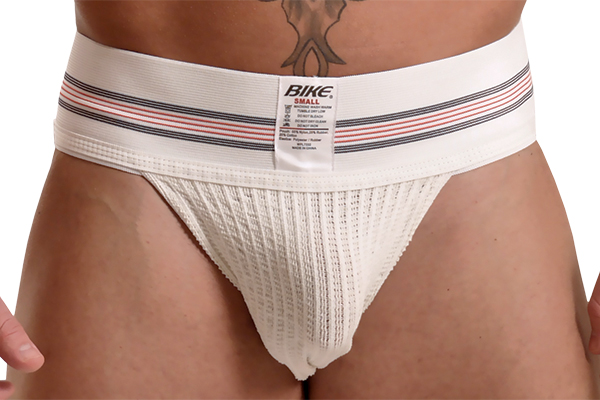 For guys who like to stand out and be a little bit different, check out one of Prowler's newest underwear arrivals Jack Adams. Not only are these jocks real fashion items, but they feel great and look fantastic too. Choose from the Jock Brief (£21.99), Bodyflex Mesh Brief (£27.50) or Gridiron Jockstrap (£34.50). And if you fancy the minimum amount of fabric, there's the Sprinter Thong (£19.99).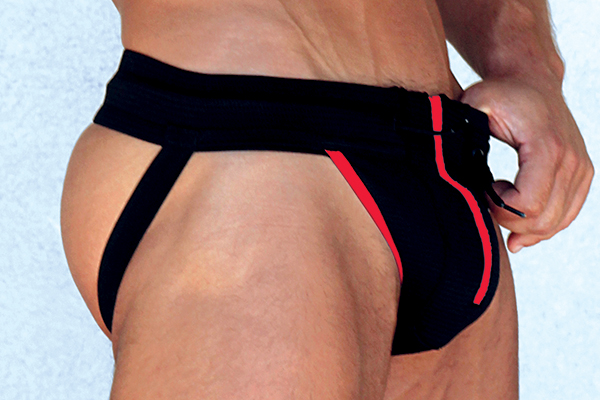 If all that isn't enough choice for you, Prowler also has the LASC Fisherman's Jock (£18.99), and the Mesh Jock (£21), Net G-string thong (£13) and the Balls Out Thong (£22) all from Good Devil, and something from an iconic brand but with a twist, the CK One Thong (£15).
Last but not least, and one for all you fetish fans out there, in Prowler's Blue Room you can find great value leather Tom Jocks (£18.99), rubber jocks with blue, yellow or red vertical stripe (£23.99) and standard rubber jocks (£24) too!
• Selected sizes and styles may not always be available in Prowler's Birmingham and Brighton stores.
• Prowler Soho, 5-7 Brewer Street, London W1F 0RF – Tel: 020 7734 4031
• Prowler Brighton, 112-113 St James Street, Brighton BN2 1TH – Tel: 01273 683 680
• Prowler Birmingham 29-30 Stephenson Street, Birmingham B2 4BH – Tel: 0121 665 6379
WIN!
BARCODE SERGEY JOCK
To help you feel sexy this winter, Prowler is giving away 3 Barcode Sergey Jocks! To be in with a chance of winning one, just send an email to [email protected] placing Prowler February Competition in the subject field, along with your name, contact details and your size (S, M, L) or post your entry to QXMEN, Prowler February Competition, 23 Denmark Street, London WC2H 8NH.
The competition closes at 5pm on Thursday February 28th when the winners will be drawn at random. Sorry guys, but the competition's open to UK residents only…