This January why not make it your New Year's Resolution to try something new and a bit different in the bedroom…
In last month's QXMEN I said that there's a few sexual practices that all gay men should try at least once, and told you about electrostimulation… This month it's the practice of sounding.
To the uninitiated, urethral sounding is the use of sounds, smooth medical instruments that have been designed specifically to stretch and stimulate the urethra.
Those guys at London's Expectations are masters when it comes to all things kinky and fetish-related, and they've got a large range of urethral sounds and associated products that are suitable for beginners right through to the experienced sounding junkie.
---
All sounds at Expectations are made from top quality, medical-grade stainless steel and are used in different ways.
Heglaer Sounds are slightly curved and rounded at each end. They're available in sets of 6, 8, 10 and 14, and each set contains a range of sizes and widths, so they're suitable for beginners through to the most experienced sounder (think the size of your thumb and you get the picture!) Prices start at £79 for a set of 6 and they come in a practical and stylish case.
Dittel Sounds are available in sets of 8 and are rounded one end and flat at the other. Again, there's a gradient of widths and a set costs just £59. If you're experienced with sounds then you'll want Van Buren Sounds.
These have a distinctive curve near the tip, making them J-shaped, which provides extra stimulation and, of course, helps prevent the sound from getting lost! The Van Buren sounds are available as a set of 8 for an amazing £49 or 14 for £79.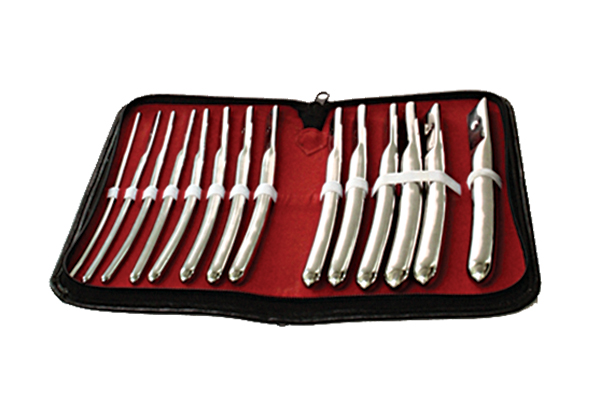 ---
If sounds aren't for you then why not indulge yourself with a little CBT. And no, I'm not talking Cognitive Behavioral Therapy. I'm on about a bit of good old-fashioned Cock & Ball Torture.
Needing no explanation, it's the act of sexual play that involves a certain degree of pain to your meat and two veg. Why would you want to do that you might ask? The obvious explanation is to do with the boundaries of pleasure and pain.
But if you look at CBT from a psychological angle, most guys' cock and balls are the center of their sexuality and a symbol of their sexual potency, so when a guy is helpless and another guy is abusing his most precious appendage, the psychological hit must immense!
Well, Expecta-tions have just the device for fans of CBT, and it's called a Cock Torture Probe. It's an insertable probe with ridges for added stimulation and a steel ring that slides over your cock shaft, which is held in place with screws.
Once the ring is on, the probe is inserted down your urethra and screwed to the ring using the Allan key provided. The ring has six screws that can be wound in slowly, both to hold the probe in place and also to induce CBT. We're told that for best results you should use an anal lube with desensitising agent to help with the initial insertion.
The Cock Torture Probe is made from top quality, medical grade stainless steel for easy cleaning and to maintain maximum hygiene, and retails for a non-torturous £30.
Of course, your cock and balls can be easily damaged and, therefore, care and caution must be observed when practicing any of these activities… Expectations have a range of special wipes that can be used to keep these products ultra clean and hygienic to use.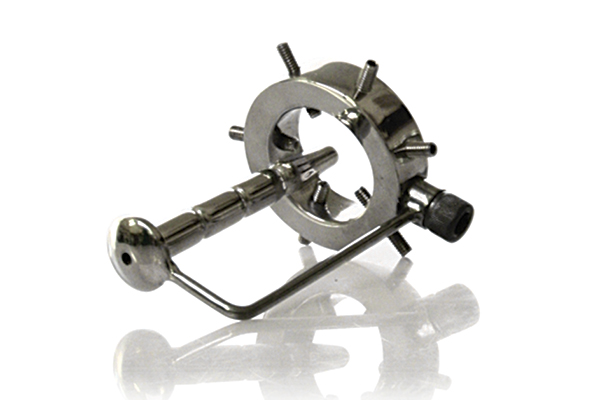 ---
STOP PRESS!
We've just heard that gorgeous muscle daddy porn star Samuel Colt will be dropping into Expectations in the evening on Friday January 18th, the night before his appearance at Hard On! Judging by his performance in the Raging Stallion DVD Sounding # 3, Samuel knows a thing or two about sounds and you never know, if you ask him nicely he might even give you some friendly advice!
• Expectations is at 75 Great Eastern Street, London EC2A 3RY Tel: 020 7739 0292. www.expectations.co.uk