When you fancy a change from your right hand – or, for the 10 percent of the population, your left – you can't beat a masturbator toy (or 'tool' to give them their proper name) to help you knock one out…But with so many different types on the market, which one should you go for?
Prowler stocks the full range of Tenga masturbators. These funky little gizmos are different from the rest, as they don't pretend to be a replacement for a guy's mouth or arse hole. In fact, they're so cool they've even been described as the "Apple of the sex toy industry"!
Those guys at the Tenga Corporation know what they're talking about too… One of their directors, a Mr Masanobu Sato, is a champion wanker, who at the 2008 Masturbate-a-Thon in San Francisco set the men's world record for the longest time spent masturbating (9 hours 33 minutes in case you were wondering). Then in 2009, Mr Sato – who we're assuming doesn't get out much – went on to extend his own record by nearly half an hour to 9 hours 58 minutes!
TENGA FLIP HOLE
Top of the range is the Tenga Flip Hole, a multi-functioning device that allows you to change the sensation from the top, body and base. So each time you use it, you can imagine that you're fucking a different guy! The ultimate Tenga, the Flip Hole comes with three different types of lube to help provide even greater pleasure. It's yours for £79.95.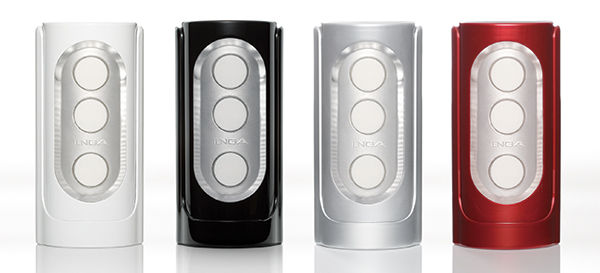 TENGA EGGS
Tenga Eggs have five different types of internal ribbing (Tenga Egg Wavy, Clicker, Spider, Twister and Silky). The Egg's sleeve can stretch to more than 12 inches in length and up to 8 inches in girth, and at just £7.50 each or 3 for £20, they're a bargain!

TENGA CUPS
Tenga Cups are Japan's number one male sex toy and there's a range of soft and hard Cups to choose from. Whilst they're intended for one-time use only, we're told that you can extend the life of your Cup by using a condom. Prices start at £9.99 and go up to £14.50.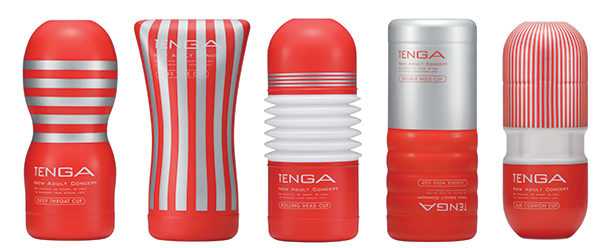 TENGA 3D
The amazing Tenga 3D range of masturbators have different textured silicone sleeves with elaborate patterns that deliver knee-trembling sensations. And you can turn them inside out to enjoy all-new sensations too! There's the 3D Spiral, which has winding hexagonal plates, the 3D Module has an intense square texture, the 3D Zen has ultra-fine waves of sensual ribbing, the 3D Polygon has a uniquely angled texture, and the 3D Pile features geometric triangles that give pinpoint stimulation down the entire length of your shaft! These bad boys are great value at £34.99.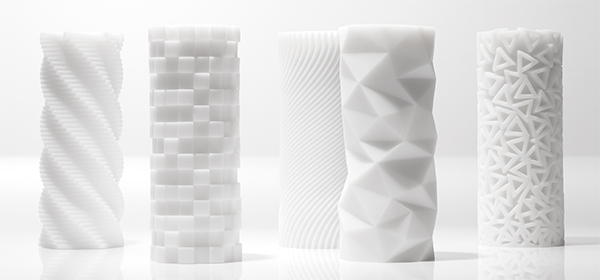 • The Tenga range of masturbator tools are available at Prowler Stores nationwide (Soho, Birmingham & Brighton) and online at www.prowler.co.uk.
WIN!
TENGA 3D
One lucky QXMEN reader will be sliding into a Tenga 3D soon, courtesy of Prowler. To be in with a chance, just answer this simple question. Which country do Tenga Masturbators originate from? Email your answer with your name and contact details, and which of the 3D range you'd like to win, to [email protected] with Prowler Tenga Competition in the subject field, or post it to Prowler Tenga Competition, QXMEN, 23 Denmark Street, Soho, London WC2H 8NH. The competition closes at 5pm on Tuesday April 30th, and the first correct entry out of the hat wins… Sorry guys, but the competition's open to UK residents only.