02 – 30 March 2011

---
Tentations De Sodome (Cadinot)
02 March: A 20-year-old student is put through an initiation ritual, organised by a fraternity of well-endowed guys selected for their virility and exceptional capacities, and he's introduced to the debauched world of extreme sexual encounters.
---
Cum (Lucas Entertainment)
05 March: Get ready for a compilation of forty-five scenes from forty-five of Lucas Entertainment films. This is a film featuring nothing but cum shots. Facial cumshots, cum kisses, jerk offs, pulling out of hot arses and cumming on it, cumming on beards and faces!
---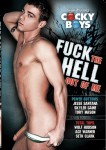 Fuck The Hell Out Of Me (Cocky Boys)
09 March: Take five hot tops and pair them with five hungry young bottom boys, throw in a hot young boxer, and you have the perfect recipe for a ball-busting porn flick. Kyle Majors certainly has a good eye for sexy, young American lads with suckable cocks and oh-so fuckable butts.
---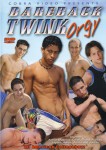 Bareback Twink Orgy (Cobra)
12 March: Two of the cutest Cobra boys, Austin and Brandon throw a party for their buddy's 18th birthday, and what a party it turns into! It's a long hot orgy starring eight cute twinks.
---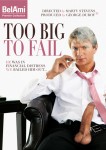 Too Big To Fail (BelAmi)
16 March: When we think of BelAmi we think of beautiful boys with perfect bodies having sensual sex. But this time round there's a new twist in the tail as the studio's drafted in a top guy, Trevor Yates, who's got one of the biggest cocks we've seen in a porn movie for ages.
---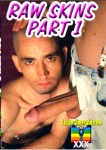 Raw Skins (Jasper Emerald)
19 March: Titch and Jon are serial bare backers who just love pounding each other and taking thick creamy loads up each other's arses… If you have a thing for rough young skins then you'll love this movie.
---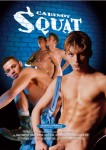 Squat (Cadinot)
23 March: A squat plays host to a lecherous fraternity who spend their time cruising young virgins in public toilets. Once lured back to the squat, they're introduced to a multitude of depraved sexual pursuits..
---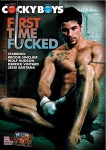 First Time Fucked (Cocky Boys)
26 March: Kyle Majors certainly has a good eye for sexy, young American lads with suckable cocks and oh-so fuckable butts. And as the title of the movie suggests, none of them has been fucked before… Until now!
---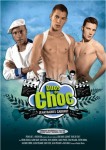 Duos De Choc (Cadinot)
30 March: Duos de Choc is a realistic reportage of six scenes about the truths and lies behind the Cadoinot casting sessions. It's an uncompromising behind-the-scenes look at what makes the perfect Cadinot star.