Let's clear something up from the start guys. Boy Butter is not something you want to spread on your crumpets. It's a creamy, water-soluble, stain-free sexual lubricant available in both oil and water-based formulas.
Those guys at Prowler have recently added another Boy Butter product to its already huge range that's available in store and online. New Boy Butter Fresca and Boy Butter Fresca H2O are mildly cooling and tingly lubes with a hint of menthol.
Fresca comes in a 3oz tub and there's a handy 5oz pump pack for Fresca (oil-based) and Fresca H2O (water-based latex safe version). Boy Butter Fresca 3oz retails at £6.95 and the 5oz retails at £17.95. The Boy Butter range is available in Prowler Stores in London's Soho, Brighton and Birmingham as well as online at www.prowler.co.uk.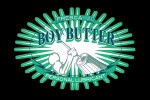 WIN! We've got our hands on a 3oz tub and a 5oz pump pack of Boy Butter Fresca and you could win them if you enter our competition. To be in with a chance just send an email to [email protected] placing Boy Butter Fresca Competition in the subject field, along with your name and contact details, or post your entry to QXMEN, Boy Butter Fresca Competition, 23 Denmark Street, London WC2H 8NH.
Entries should arrive by Wednesday August 31st when the winner will be drawn at random. Sorry guys, but the competition's open to UK residents only.