Gay Phone Chat with up for it guys
We ask you to tap twice and request confirmation so you know that you are making the call.
TAP TO CALL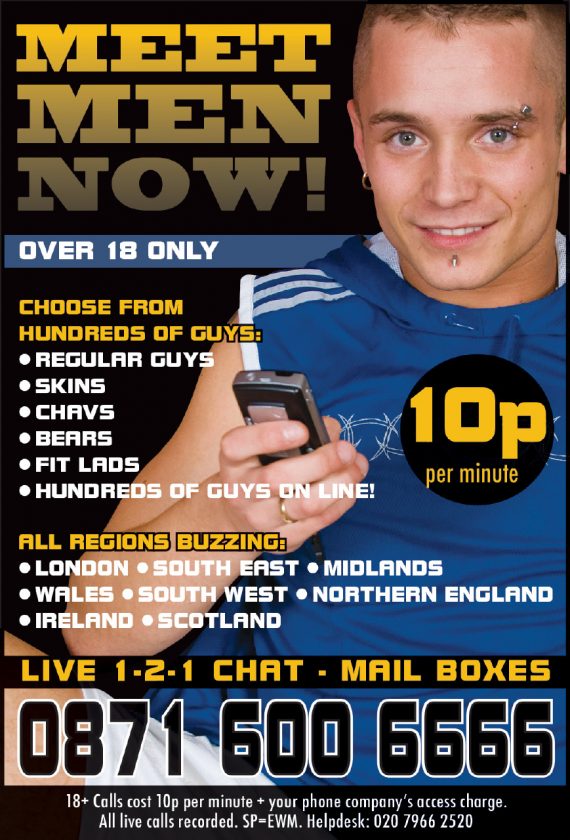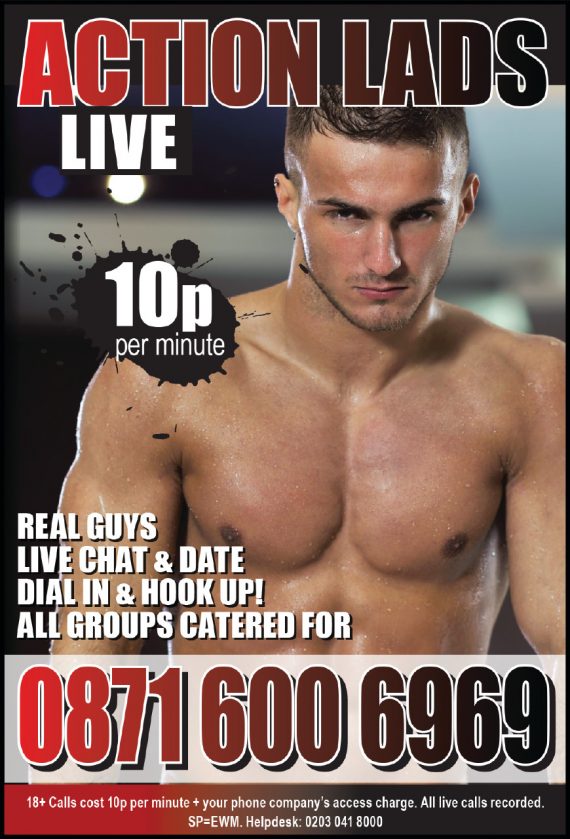 THE CHEAPEST GAY PHONE CHAT
QXGayCHAT Clubline
Open a QX members' Clubline account with £10 and get 250 minutes of QXChat worth £30!
Enjoy £20 worth of FREE chat
That's ONLY 4p per minute!
PAY BY CREDIT or DEBIT CARD
CALL From a Mobile OR Landline
PAY ONLY FOR THE SERVICE AND NOT THE CALL!
FREEPHONE CLUBLINE
0800 = Free from any UK network. Service provided by QX Magazine. Customer helpdesk number is 0207 966 0018
Here are the credit card service costs:
When you open your account with £10, we'll give you £20 worth of free call time, so you get 250 minutes of really cheap chat line minutes, that's 4p per minute!
You can then choose to top up your chat line account with either £10, £20, £30 at a time.
£10 top up gets 83 minutes, which is 12p per minute
£30 top up plus a further £10 worth of free calls
Our cheap credit card chat line works like any other once you've called the Freefone number and set up your account.
Credit card service features group chat!
Our friendly staff will help you open your account, and once you've done that you can top up your account whenever you want automatically within the service.
Join in the fun and call the QX Gay Chat Line from your mobile OR landline …
Private – Anonymous – Safe – Secure
Discreet Access Number
Service provided by QX Magazine. Customer helpdesk number is 0207 966 0018
---