When we first heard about ApplyToModel.com we assumed it was just another casting agency. Here, Applytomodel's, Benjamin Willis explains why the site is unique and how it not only helps guys who want to work in the industry, but also provides, for the first time, a place where production houses can share information and ideas…
So, what's unique about ApplyToModel?
It's unique because it's the very first time top porn production houses from all parts of the United Kingdom, Europe and the United States have come together to use their collective brand astrengths to reach a much wider audience of people attracted to the idea of working as an adult model or porn star. It's also a unique site because, unlike other application sites, ApplyToModel shares all its applications with each of the production houses that subscribe. One application that reaches all the best-loved brands… That's such a simple idea, no wonder it works so well!
Why is it needed?
In late 2012 many porn producers were reporting an extremely low rate of applications and a lack of talent within them. Our own recruitment was slow, and when we looked around we found that a smaller and smaller number of existing porn stars now appeared in almost every DVD and on multiple websites. In talks with others there was the start of a buzz towards the idea of collective recruitment and the site was started.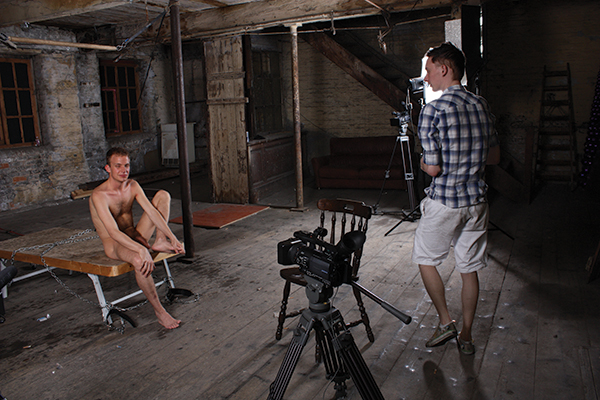 And why is it important to have?
It demonstrates that companies who are open to working together become a more formidable force. Unity and co-operation between production houses helps to dispel many of the negative stereotypes surrounding the industry in Britain, such as the strong belief that there's rivalry and even hostility between companies.
People who first venture into the industry rarely realise how many companies there are. Apply To Model gives them instant access to a growing number of top professional producers.
Since the site began on the 14th February 2013, producers involved in the site now have a place to communicate and discuss openly with other producers important topics such as bareback sex, model experiences, locations, professional services, etc. This information is shared on a daily basis providing invaluable benefits to everybody involved.
Tell us about the ApplyToModel Recruitment Fair.
The ApplyToModel Recruitment Fair is on Friday 14th and Saturday 15th March at one of London's hottest venues, Manbar in Soho. Sponsored by Prowler, it's a chance for guys interested in working in the adult entertainment industry to meet with representatives from production companies such as BlakeMason, BoyNapped and EuroBoyXXX to name a few, as well as porn stars, film directors and writers to find out first hand if this industry is for you. The event will also be an opportunity for British producers to showcase their work and discuss with event visitors how things work backstage. Entry is free and you can find out more details at www.applytomodel.com.
19-YEAR-OLD OLLY TAYLOR CHOSE APPLYTOMODEL.COM TO HELP HIM GET NOTICED.
What were your expectations having completed the application?
I wasn't sure really. People tell me I'm good looking, but that's kind of hard to be confident about when you don't think of yourself as fit. But I wanted to find out so I looked around until I found ApplyToModel.com. I guess I was expecting anything to come of it as I apply for jobs all the time and never get a reply, so I thought this would be the same.
Did you get many responses?
Quite a few… I was shocked really! People called me from places like London, Birmingham, all over the place, which I really didn't expect. I haven't travelled much so it was really exciting to think that I might be able to travel and earn.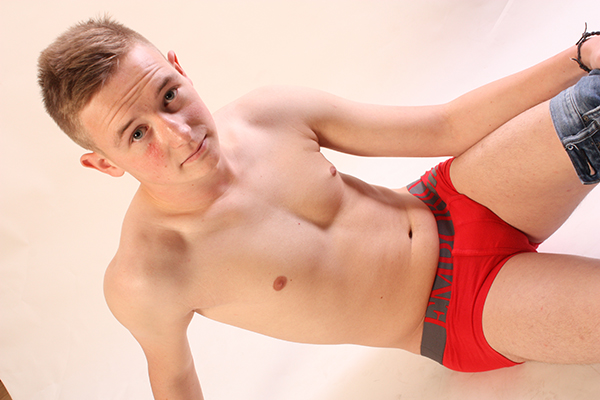 Now that you've starred in your first film, what advice would you give to someone thinking about applying?
Go for it! If porn gets you excited like it does to me, get the form filled out, whether you think of yourself as handsome or not… I loved the shoot, the other model was called Deacon Hunter and he was well sexy! The crew that did the film really looked after me and changed things around to make the shoot work better because I was nervous, and all the time they encouraged me which was great and really helpful. I do my next shoot soon and this time I'll be much more relaxed, more confident and I'll have a much better idea of what to expect. I still pinch myself to make sure this is all not a dream. I've opened my own porn Twitter and hope to build up a really big list of shoots that I'm in and a fan group too!