Woof! Do you dream of going down, boy? Then Puppy Play might be for you.
---
One of the fastest-growing and most distinctive fetishes around, puppy play has featured in publications as mainstream as the London newspaper Metro, and has been covered extensively in the achingly-hip VICE magazine. So what is it? How do you know if you're into it? Where can you get the gear? QXMEN dips their paw into the doghouse to find out more.
---
What is it

?
Puppy play is when one person takes on the role of a pup or dog and another takes that of the handler or trainer. The pup acts like their canine counterpart and the trainer, for the most part, handles the pup like he would a biological puppy. It's not necessarily a sexual play, though it can be. For many it serves as a release of the animal part of them. To be completely clear though, it is not is bestiality: real animals are not involved.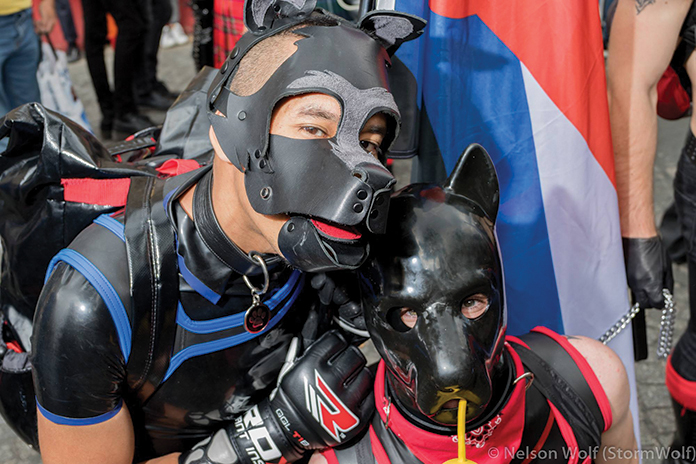 ---
Why do it

?
Many pups enjoy the opportunity to forget their human personality and take on the simple, carefree existence of a pup. No bills, no deadlines, no responsibilities, just play, cuddles and fun! They also receive some control from their Handler, while still expressing their animal instincts and desires, which can fill another kind of void for some who crave a dominant energy to complement their submissive tendencies. For the Handler, they gain satisfaction from having a Pup that is always happy to see you and play fetch with you. They serve as a companion and friend. The Handler has the opportunity to establish dominance through training, while still allowing the pup some freedom, especially when playing. In a lot of ways, it's a kinder, less strict version of the master-slave dynamic present in a lot of fetish play. It's a playful scene and one that requires the least amount of practice, making it a great entry point for those interested in kink. Really, all you have to do is bark!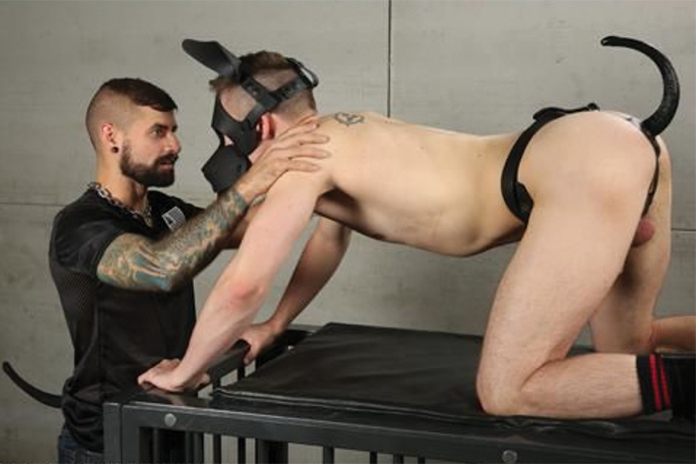 ---
FYI
Sex is not a requirement. Although puppy play is implicitly a sexual fetish, you don't have to have sex! A lot of pups and handlers engage in puppy play on a purely social context, as a form of stress relief and recreation. Good boy!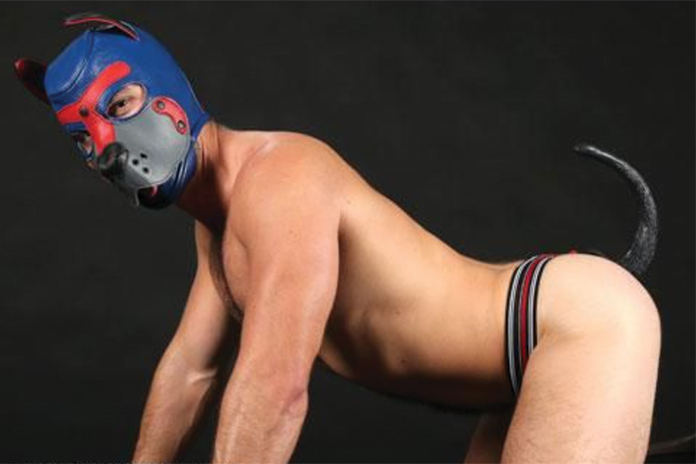 ---
What do I need

?
As mentioned before, all you really need for puppy play is to get on all fours and start barking. Once you get into the doggy headspace then you're away! But we all love a bit of gear don't we? Puppy Play gear is pretty distinctive and we're guessing that's what caught your eye in the first place!
Some pups have a "tail" (a butt plug with a curved, canine-like tail attachment) that they can shake and wag. There are also puppy hoods with floppy dog ears that resemble a dog snout. Many wear knee pads and paw mitts to make walkies easier too. There's even a trend for Handlers to "collar' their Pup, which sounds pretty romantic to us!
---
Some great stockists for pup gear include:
Fetish emporium Clone Zone stock a huge range of puppy hoods and paw mitts from Mr S, plus tails too! www.clonezonedirect.co.uk
Rubber maestros Invincible Rubber have created their own rubber pup masks and hoods! www.invinciblerubber.com
Regulation London stock a vast array of pup play props, plus they even have a pup cage for if your pup needs to be crated at night! www.regulation-london.com