In just a few months London's annual fetish extravaganza, Fetish Week London 2014, will take over the capital for what promises to be the hottest and horniest event so far! 
QXMEN has learnt that tickets are already selling out to some of the hottest parties taking place during the week of full-on fetish fun.
There are more than 50 events on throughout the week which runs from Monday 7th to Sunday 13th July, including Sports Cruise on Tuesday 8th, Into The Tank on Friday 11th and Full Fetish, the main event, on Saturday 13th, where more than 2,000 horny and up-for-it guys are expected to descend on The Coronet Theatre!
There's still a small number of VIP and combi tickets available online so be sure to book yours now before they run out.
There are a limited number of FWL advance ticket bundles, including £99 for all parties during FWL (usual price £149) and the 1+1 combi ticket offer – £25 for the Full Fetish and one other event – are available from www.recon.com. Buying on the door will cost you more.
Regular tickets will be available from other retailers including Expectations, RoB, Regulation, Clone Zone, 50&Dean and Prowler from the end of this month.
We've learnt that to launch the week there's an exclusive Recon premium members-only party on Sunday July 6th where members can meet the Recon team and other premium members and plan their fetish frenzy for the week ahead.
A fantastic venue has been booked but the guys at Recon are keeping tight-lipped about its location. For all things Fetish Week London 2014, follow facebook.com/recondotcom or www.fetishweek.com.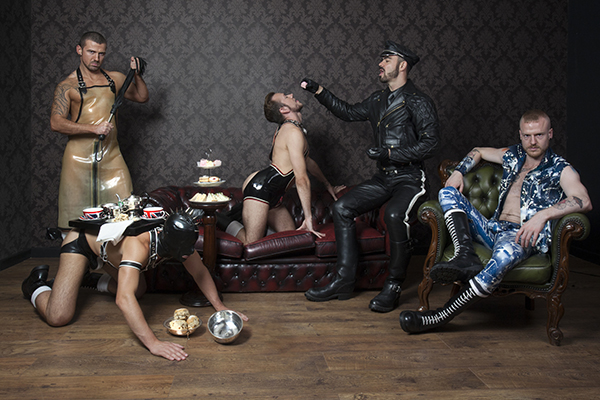 ---
STOP PRESS: Recon has just announced that, due to higher than expected demand, it has released a small number of additional combi tickets to Friday night's Into The Tank and Full Fetish on Saturday. Paying on the door will cost you £40. But if you buy in advance – with guaranteed entry – it'll only cost £25… It's a no brainer! Get yours now before they all go.