---
Stretch Dildos
There are nine Stretch Dildos to choose from. Realistic red cocks made from 100% premium silicone with a unique firm-flex veined shaft, a defined head, life-sized balls and a strong suction base for easy hands-free solo play. Start with Stretch No. 1, a modest 6 inches long with a girth of 12cm, then work your way up to the eye-watering and arse-stretching Stretch No. 7, a 12 inch monster with a 22cm girth! But if it's width training you're after then look no further than the new Stretch No. 5X and Stretch No. 5XX.
These heavyweights are 10 inches long and have been designed to stretch even the hungriest holes wide with girths of 25cm and 28cm respectively.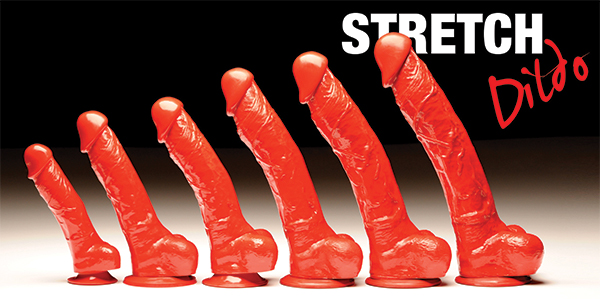 ---
Stretch Plugs
There are four Stretch Plugs to choose from with girths ranging from 16cm to an eye-watering 25cm. Silky smooth, yet strong and flexible, these red butt plugs have a unique firm-flex design, a soft curved shape for ease of entry and a large base for hands-free solo play. Great for stretching, training or just for fun!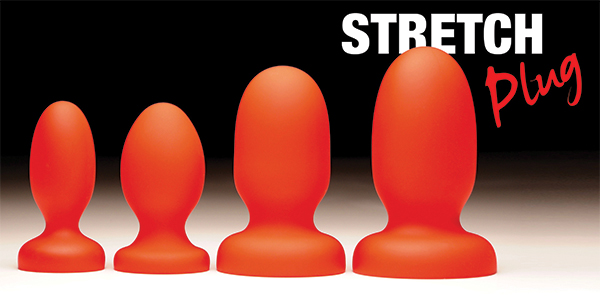 ---
Stretch Pumps
Pump yourself up to the limit with a Stretch Pump, inflatable red cocks made from thick durable red latex and moulded with a realistic veined shaft and defined head. There are three in the range with sizes corresponding to Stretch No. 3, No. 4 and No. 5X. With a solid foam inner core for easy insertion and a quick release valve on the hand pump for fast or gentle deflation, simply insert and inflate and feel it increase in size to double its volume!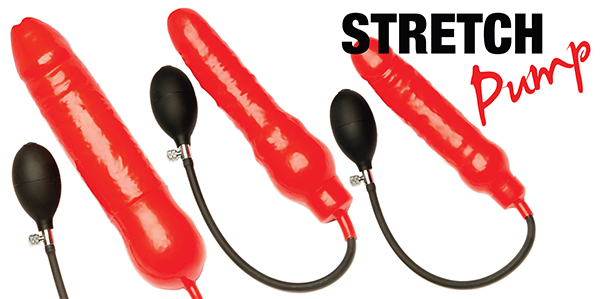 ---
FREE Stretch Aromas!!
Those guys at SkyHi want to help you stretch as far as you can! So this month they're giving away a bottle of Stretch Aroma with every Stretch toy purchased. Stretch Aroma is seriously strong and comes in a large 25ml bottle! Offer ends July 31st 2016.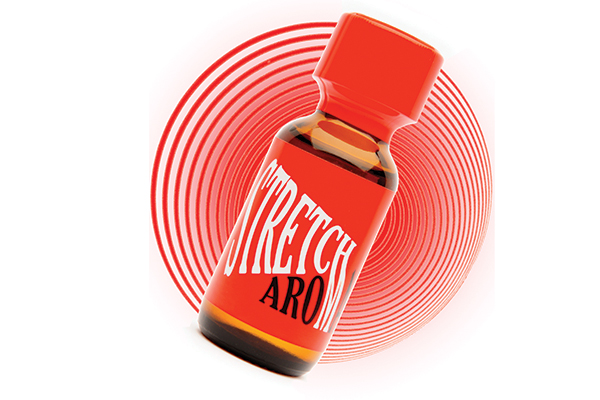 • For all your aromas, lubes, toys, clothing and dirty kinky things! Order online at www.skyhi.me.uk
Same day dispatch
Secure, discreet packaging
Free UK postage (>£30)