London's RoB store has some exciting events happening over the next few months…
The first is happening over this year's Fetish Week London from July 11th to 17th. From the Thursday through to Sunday of Fetish Week London, the RoB team will be on hand, armed with coffee, cake and information about the week.
On Friday 15th from 11am to 10pm there's 20% off everything in store, except items that are already reduced. There'll be free drinks and a buffet from 7pm and the store will be open extra late until 10pm.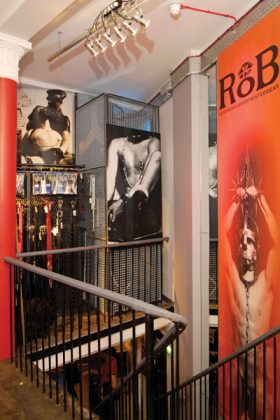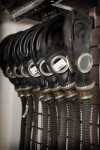 On Saturday 16th, Chris Jepson will be in the store to take free profile pics, courtesy of RoB, from 12pm through to 5pm for which you need to book a slot.
So call the shop on 020 3073 1010 for details and to book your place straight away, as they're filling up!
Throughout the whole of theSaturday there'll be lots of things happening in store, so go along and join them.
Then on Sunday 17th RoB has the honour of presenting the closing party with The Hoist. Deconstruction starts at 10pm until late at The Hoist.
Tickets for Deconstruction and all the Fetish Week London events are sold at RoB London.
Of course, the RoB team will also be available throughout the week to help you with any last minute advice on outfits and accessories you might need.
---
From July 1st RoB London is extending its opening hours. The store will be open Monday to Saturday 11am to 8pm and Sundays 12 midday to 5pm.
Throughout the coming months the RoB Team will be holding lots of parties for various reasons including product launches and special events, or even just because the lovely Scott's had his haircut!
So watch out for further announcements, follow them on Facebook and pop into the shop as there's going to be lots of changes, improvements and surprises happening in the very near future!
---
.