We all come in different shapes and sizes. Some guys are tall and slim, some are short and round, and then there are those guys who obviously have way too much time on their hands and spend upwards of ten hours a week in the gym, and have beautifully muscled bodies that most of us lust over. 
Well those guys at Regulation, the UK's premiere London based adult fetish clothing and accessories store, know that, sometimes, you need gear that's tailored to fit you perfectly. From a skintight rubber suit to an achingly sexy pair of fitted leather jeans; they see it as their job to keep you looking hot and horny.
Regulation prides itself on its custom and made to measure service. And since their workshop is joined to their London retail store, they can offer a unique bespoke and tailored service, both in store and online. Whether it's adjusting how something fits, adding stripes and panels or even a completely new style; the Regulation production team are highly experienced and love a new challenge – ultimately making gear you'll love to be in for years to come.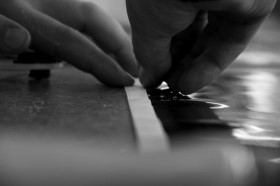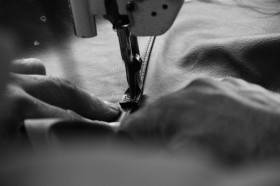 As a guide, made to measure for existing rubber or leather wear is an additional 25% added to the sale price, but in the first instance you should send an email to [email protected] to discuss what you're after and the guys at Regulation will be happy to help you, look at measurements and provide quotes.
Regulation Ltd., 17a St Albans Place, Islington, London N1 0NX
Phone: 020 7226 0665
Opening Times: Mon-Sat: 10:30am – 6:30pm, Sun: 12pm – 5pm