Guten Tag! Hello! Hola!
---
It's me, that porn actor you've never heard of, David Luca. Nice to meet you too. I'm fine thanks for asking.
What have I been up to? Well I'm currently writing to you from Berlin Germany where I'm having a pretty amazing time. The fantastic QX magazine have very kindly allowed me to share my little adventures with you.
Before getting into this crazy job, back in the golden days of Brent Corrigan (if you don't know that name then you're probably one of those heaven twinks.
Don't worry my sweet summer child go watch King Cobra on Netflix) I used to wonder what it was like to be a porn star. It involves a shocking amount of time watching Netflix in trackies and eating chocolate. However, every now and then along comes an exciting trip like my current visit to Berlin.
Here is a little recap of my trip so far! I hope you enjoy it my little Schweinchen.
---
Sunday
I flew into Berlin after a brief visit to the UK. I met my amazing host Carlton (@bycarlton Instagram) an arty photographer who kindly let me stay at his as well as offering to take some photos for me while I'm here.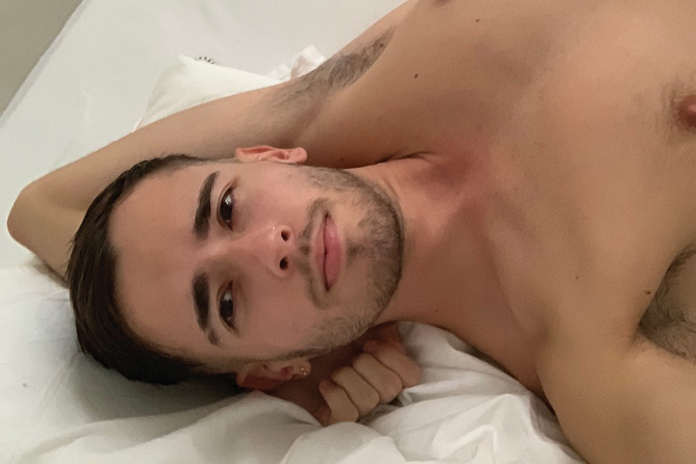 ---
Monday
SO EXCITED! I got to meet my idol. The one. The only. The Real Pig Boy Ruben (@PIGBOYRUBEN twitter) Not only did I get to meet this piggy, tatted, rough, dom top but I got the chance to shoot with him for his website. I've been a fan since I was 18. We began in the bath with some oral and spit fucking followed by some sock worship and violent throat fucking on the bed then I rode him like a fairground bronco before being flipped over and bred with his huge load. If you want to see me push it out and eat it, please follow our social media. If you don't want to see that then you have marvellous self-control well done sir.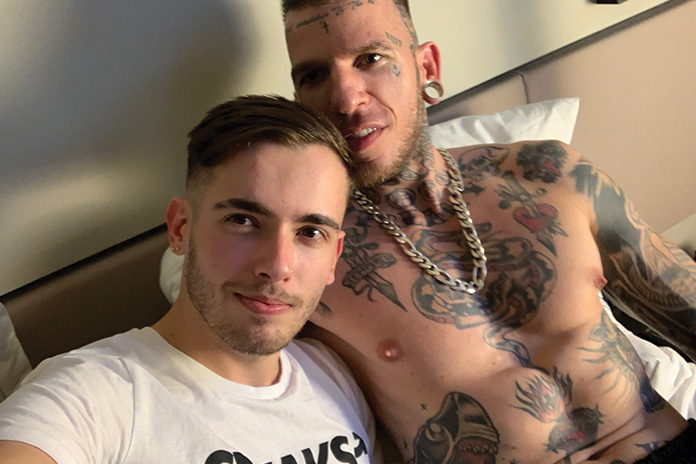 ---
Tuesday
My Day off! One of the reasons why I organised this trip was because I'm a real history geek and I wanted to visit some of the sights in Berlin. The day began with a trip to checkpoint Charlie (the border between east and west) followed by the Berlin Wall, the Gestapo headquarters then the Brandenburg Tor and finally and most importantly the gay holocaust memorial where I paid my respects before heading on to Shöneberg (the gay district) where I bought some souvenirs for my friends back in Spain and got myself a new pair of sk8erboy socks and leather wrist cuffs.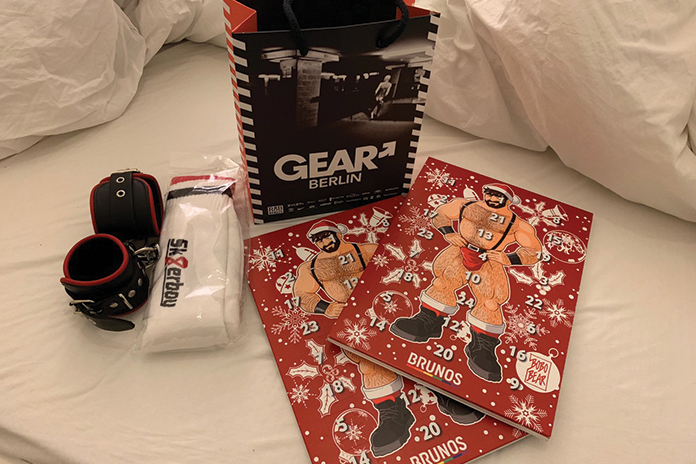 ---
Wednesday
Hole wrecking time! Had a shoot with the incredible AJ Alexander (@AJAlxxxnder twitter) for Young Bastards. Sweat, socks and cum with some of the best porn acting you've ever seen in your life (I think I said sorry sir at one point and not much else.) Once we finished, we headed off for a few drinks and then got Korean Barbeque.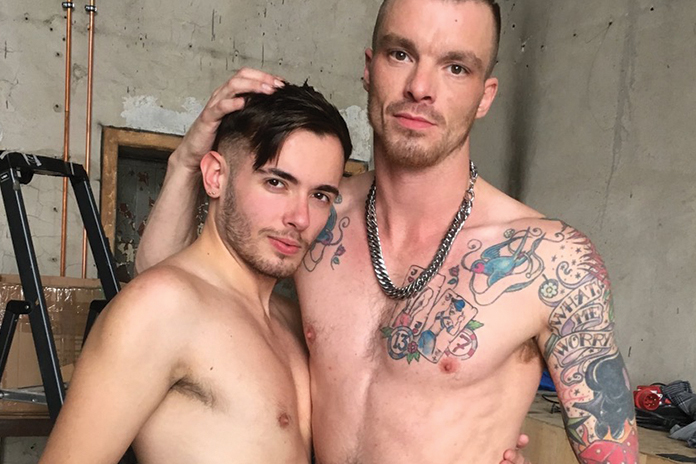 ---
Thursday
Finally got to shoot with Carlton! He's been a great host all week and posing for him was a pleasure not to mention a boost for my little ego. It was also my last full day in Berlin so a bit sad. I've had such an amazing time and can't wait to come back again soon. Tomorrow I fly back to Spain for a live bondage show then I'm off to London, Pisa and Prague. Wish me luck! Have a good week guys and hopefully see you soon 😉 Follow me on Twitter @DavidLucaXxX and Instagram @xdavidxlucax