When they told you to buzz off, this probably wasn't what they had in mind! Electrastim are the kings of helping you do that though, with their enormous range of erotic electrical equipment available, they should be your first port of call when you're planning to plug in! You need a stimulator box to power any of their electrodes and they have a range of erotic electrostimulation units to suit all experience levels plus all MANNER of toys including dildos, probes, cock rings and more. Their safety-tested power boxes bring life to your electro play, transmitting electrical signals to your body. Choose between battery powered, mains powered and rechargeable models, each with a range of unique features to enhance your pleasure. Whether you're looking for your first beginner's kit or an expert-level stimulator, ElectraStim has something for your needs. Plus all of their stimulators come with a 1-year warranty which can be upgraded to 3 years FREE of charge, simply by registering it with them at

www.electrastim.com

!
Here's a few of the shockingly sexy devices available in their online store:
---
Electro Urethra Sound

(

Multiple Sizes

): £

59.99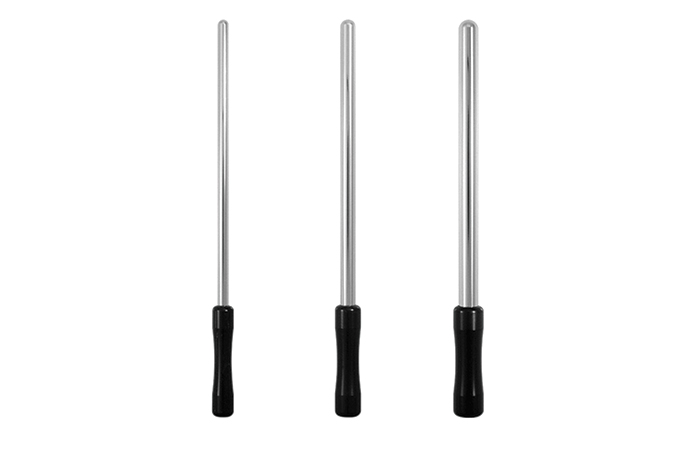 Sometimes the scariest looking sex toys are the most pleasurable! Electrastim have crafted their uni-polar electrified urethral dilators from 316 stainless steel with a completely smooth finish for enhanced comfort during play. Measuring 5.1 inches in length, it's an ideal beginner's urethral dilator and comes in 5mm, 7mm and 9mm diameters to suit different levels of expertise. Use some lubricant along the length and gently slip the urethral sound into your penis. Once in place you can power up your ElectraStim stimulator to experience intense throbbing and heightened sexual arousal that can be enough to bring you to a powerful orgasm hands free. Use the probe alongside one of their uni-polar cock rings for intense full-length pleasure. 3 sachets of sterile lubricant and 3 cleaning wipes are also included in each set, along with a sturdy storage case. Fancy trying all 3 sizes? You can currently purchase all three as a bundle, with 15% off.
---
Tadpole Electrode – Soft Tail Electro Egg

: £

89.99 (Main image)
Both men and women will love the erotic potential of this curvy bi-polar electrode. Suitable for both vaginal and anal use, the flexible form provides targeted stimulation that makes Tadpole an expert G-spot massager and prostate stimulator.
Experience the unique sensations of electrosex contractions as your pelvic floor responds to the tingling stimulation, making your pelvic floor clench and relax in time with the stimulation beat. A flexible cord allows you to wear Tadpole as you move around, making it a great substitute for jiggle balls and vibrating love eggs.
With this bi-polar probe you don't need to connect any further electrodes to complete a circuit. Apply some lubricant to assist insertion and use the flexible tail to thrust and twist tadpole for added stimulation during play. A 3.75-inch circumference and 2-inch length make it the ideal size for internal stimulation while the 5.5-inch insulated tail ensures safety during anal play.
---
ElectraRing Solid Metal Cock Ring

(

Multiple Sizes

):

£

12.99 –

£

17.99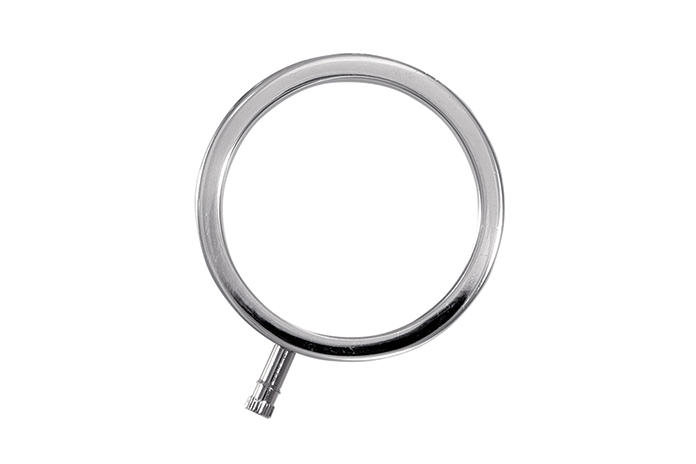 Mix and match your cock rings for a tailored electrosex experience that offers a snug and satisfying fit. Our uni-polar ElectraRings can be worn anywhere along your shaft or around your cock and balls, allowing you to customise your electro-sex experience to suit your tastes. Each uni-polar electro cock ring has a single 2mm input, allowing you to connect it to any of their ElectraStim stimulators. They come in sizes 32mm, 34mm, 46mm and 48mm
---
ElectraStim Mini Electro Beginner

'

s Classic Butt Plug- Small

: £

79.99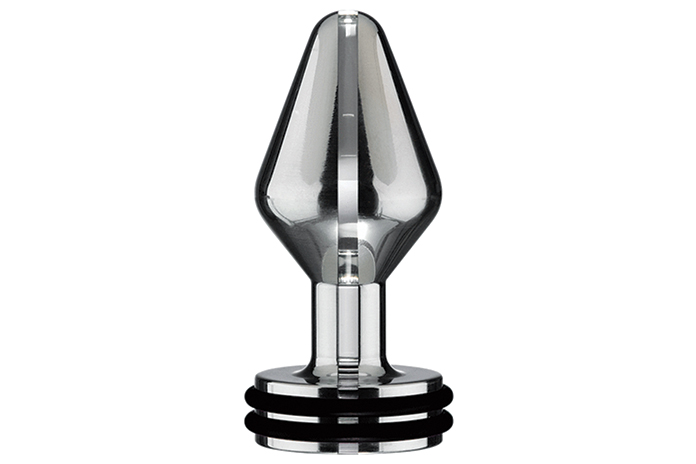 Mini is the baby of Electrastim's classic metal butt plug range and it's proportioned with anal sex beginners in mind. Whether you've had a bit of experience with anal penetration or you've never entered the forbidden zone before, their Mini bi-polar butt plug is the perfect size to start with.The tapered shape and petite size make Mini easy to insert and comfortable to wear, even if it's your first time. The heavy weight offers firm pressure against the sensitive first few inches of the anus, stimulating the highly-sensitive nerve endings to enhance your pleasure. Measuring 2.2 inches in insertable length with a circumference of 3.7 inches at the widest point, this small butt plug is slimline with a tapered shape that makes insertion easy. Once you're used to the sensation of wearing Mini you can plug it into one of our stimulation units to experience pleasurable tingles and orgasmic contractions to heighten your pleasure.
Find all these products and more at www.electrastim.com