This month it's the fourth HustlaBall Circuit Party Weekend Berlin running from Thursday 17th to Monday 21st October. 
That's five days of exclusive events in and around the German capital with the two main parties being the eleventh HustlaBall Berlin and the seventh Salvation Berlin.
The five-day extravaganza starts on Thursday night with a sedate drinks reception at Axel Hotel. Then at 11pm the proper partying begins when it's Testosteron – The HustlaBall Warm-up Party at Connection Club. It's also worth noting that the Apollo Splash Club, the HustlaBall Circuit Weekend Hot Spot, will open its doors at 1pm and won't close again until 7am on Monday!
At 8pm on Friday the party night starts with the fifth annual HustlaBall Awards, Europe's only gay porn awards. Then at 10pm, the legendary KitKat Club hosts the main event, the infamous HustlaBall Berlin.
Performing on stage will be international porn stars Trenton Ducati, Michael Lucas, Jonathan Agassi, Tom Wolfe, Hans Berlin, Adam Killian, Samuel Colt, plus loads more from the world's leading studios. There'll be music from superstar DJs such as Phil Romano, Fabio White, Micky Friedmann, Tony Bruno Brett Henrichsen, Ben Mason, plus plenty of erotic and hardcore performances too!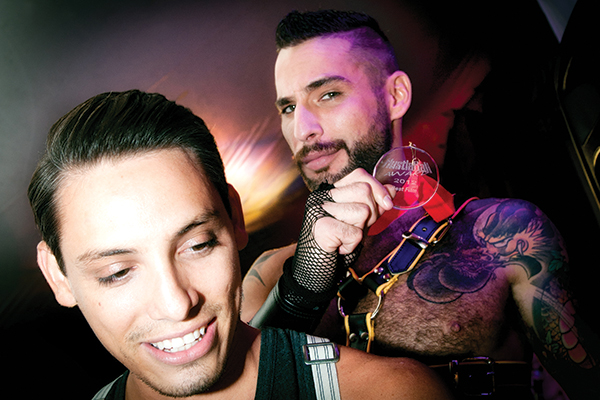 At 5.30pm on Saturday the infamous fuck party Fickstutenmarkt (Horse Fair) comes to town at Mutschmann's, at 6pm and 10pm you can meet your favourite porn stars live in the Duplexx-Cinemas, and at 10pm there's two events to choose from; a BiohazardMen party (see website for details) and a HustlaBall Cruise Party at New Action.
At 11pm it's the second big party of the weekend, the seventh Salvation Berlin at Malzfabrik, which will feature the hottest gogo boys that Europe has to offer and some of the best international DJs including Paul Coals, Armando Tovar, Rony Golding and Edu de la Torre plus a special live performance from the amazing Tonnic!
On Sunday at 11pm the GMF Club opens its doors for the Official HustlaBall Closing-Party, and then for those of you who still have some energy left it's the After Closing Party at the KitKat Club until the early hours with DJs Mike Kelly, Maringo and Ryan Ernst
• For more information and tickets go to www.hustlaball.de