QXShop has just taken delivery of some rather nice items from the über sexy Benno Von Stein Clubwear collection.
Unmistakeably German in design, this fetish-inspired clubwear is cut from a sexy wet look stretch fabric that's 60% Polyester and 40% Polyurethane, and is perfect for lovers of leather, latex and Neoprene.
---
Morloy Jock £49.99 
New for 2014, the limited edition Morloy Jock is tailored and form fitting with Benno Von Stein signature white piping all round and also across the supportive straps which cup your cheeks.
Small: 28-30in waist
Medium: 31-32in waist
Large: 33-34in waist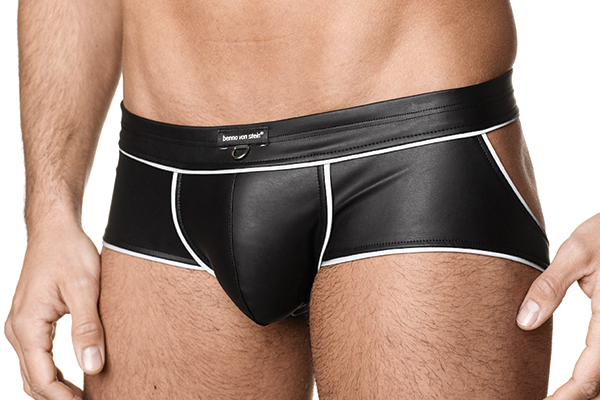 ---
Tayento Singlet £69.99
This wrestling-inspired singlet's form-fitting design drops at the front to below the navel and has open sides to the hip. And it has an open crotch zip!
Small: 26-30in waist 34-36in chest
Medium: 30-34in waist 37-40in chest
Large: 34-38in waist 41-44in chest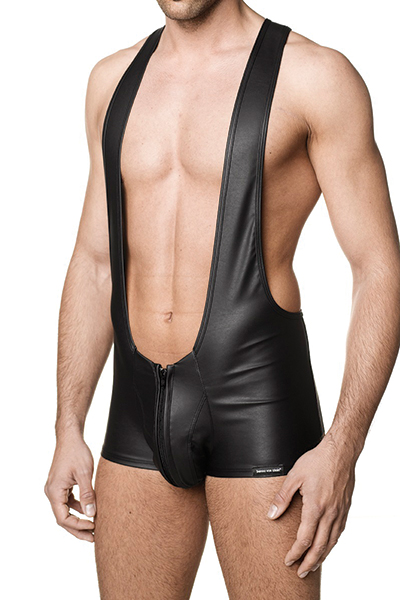 ---
Quris Brief £49.99
The contoured pouch on the figure-hugging XXX Quris Brief zips completely open – making it a customer favourite with many retailers!
Small: 28-30in waist
Medium: 31-32in waist
Large: 33-34in waist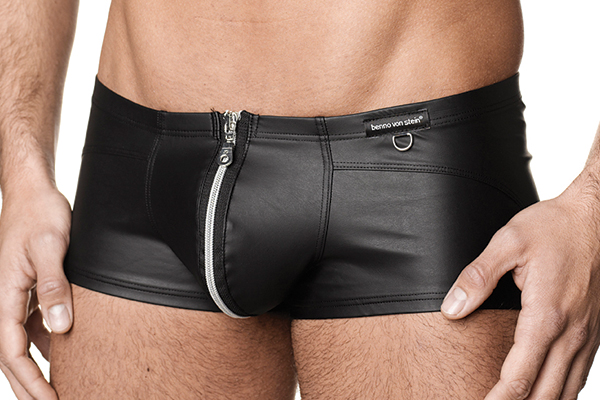 ---
Leonas Hooded Tee £129.99
The Leonas Hooded Tee is a sexy short-sleeve hooded top, cut high at the waist with white piping across the raglan cut sleeves and hood. And it has a strong zip down the front so you can reveal as little or as much as you want!
Small: 38-40in chest
Medium: 41-42in chest
Large: 43-44in chest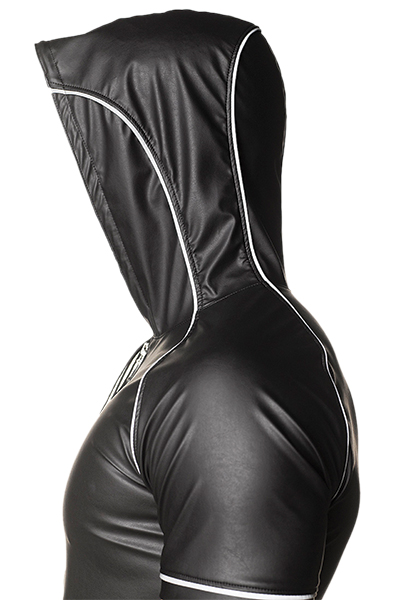 ---
Keddy Pants £59.99
Keddy Pants are a truly unique wet look boxer with a zippable flap at the front with inner fabric inside which not only supports your meat and two veg, but also makes your packet look amazing! The tailoring on the arse is also second to none!
Small: 28-30in waist
Medium: 31-32in waist
Large: 33-34in waist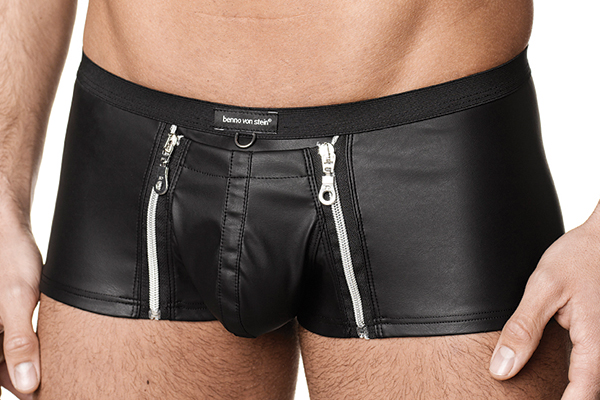 ---
• If you want an outfit that combines fetish and fashion and that will look great out on the town and in a club, but equally just as good in the bedroom (and even the playroom!) then look no further than the Benno Von Stein Clubwear collection.
• These items and many more are available online at QXShop.co.uk, the UK-based online store that stocks a huge range of aromas, lubes, sex toys, DVDs, magazines, fashion, underwear and gifts.
• QXShop process all orders received before midday that same day, and once dispatched, you should receive your order, sent by Registered Mail, within 24hrs.