It's not long now until the sexiest event of the season – The 2017 Prowler Porn Awards!
---
On Thursday the 11th of May, some of the world's horniest, hunkiest and most-hung men will descend upon Fire in Vauxhall, for a spunk-soaked show honouring some of the adult industry's most adept erotic artists!
Voting is well underway now, but there's still time left before it closes on May 4th, so head over to www.prowlerpornawards.com/vote to cast yours in categories like Hottest British Porn Star, Best British Newcomer, Best British Top, Best British Bottom and more! A panel, including porn stars like Paul Stag and QX Magazine's Dylan Jones will be on the panel to help advise, but vote now to ensure you have your say!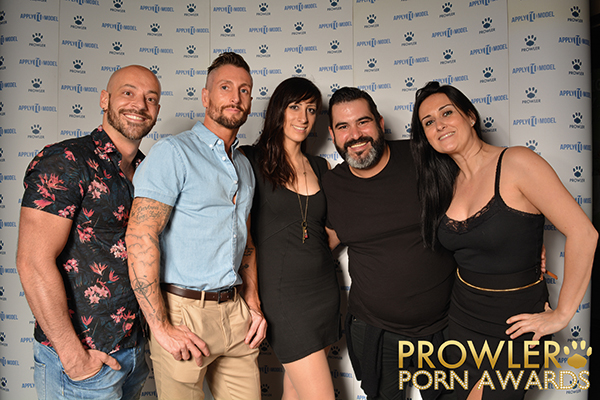 This year for the first time, you can continue the party with all your favourite porn stars at the official Prowler Porn Awards afterparty at Fire's Mirror Arch for no extra charge! Performing live sex on stage will be American heart throb and CockyBoy, Jae Gorgeous, British porn legend Daniel Johnson and two of this year's best newcomer nominees, Gabriel Phoenix and Koby Lewis.Guests with a ticket to the Prowler Porn Awards, automatically get priority access to the afterparty which starts at midnight.
Don't miss out on what's sure to be one of the most talked-about adult events ever, cast your vote and bag those tickets today!
The 2017 Prowler Porn Awards are on Thursday 11th May at Fire's Mirror Arch (39 Parry Street, SW8 1RT). Tickets are available online from www.orangenation.co.uk at £15 until 8th May. Doors open at 8pm, with the ceremony getting underway at 9:15 pm.
---
Extra Events:
With the Prowler Porn Awards whipping the city up into a sexual frenzy this month, there's also a whole HOST of naughty activities for you to take part in alongside it. We've picked three of our faves for your perusal, so don't forget to put these in your dirty diary!
12th May: Porn4PrEP Brunch

This year's performers get together for brunch the morning after the awards! Performers will be met by Porn4PrEP staff at the ticket barrier at Baker Street station at 11am. Food and drink will be provided, but performers are free to bring something to share at the meal. The brunch is a chance to socialise, with an optional interview with the hosts Porn4PrEP. So put on your best TV-ready look! Interviews ask questions like "What advice do you have for people who are nervous for having their STI tests?" and "What advice do you have for coming out?". A chance for performers to voice their thoughts and advice, the answers are vetted and used for public health and well-being outreach. Porn4PrEP raises awareness by distributing advice via social media and some within adult film projects.
12th May: Mickey Taylor's Midnight Tour at Eagle London
An evening with adult star and singing sensation Mickey Taylor (pictured), hosted by Mr Pam! The gorgeous Mickey will be performing songs from his new album 'Midnight Palace' as well as covers we all know and love plus, Vivienne Lynsey will be there too! Each attendee will have the chance to have a 1 on 1 meet and greet with Mickey and receive signed merchandise. This will be a chance to get up close and intimate with Mickey and see him perform like never before. Music, camp comedy & Mickey! What more could you want?!
Eagle London, 349 Kennington Lane, London SE11 5QY, 3pm. Tickets available from www.bit.ly/MickeyPPA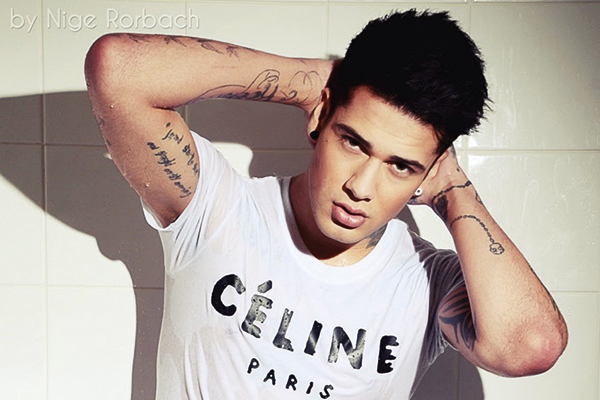 12th May: Prowler Soho Store Party!
To celebrate their massive Porn Awards, Blake Mason Newbie Koby Lewis, BoyNapped Dom Jack Taylor, Cocky Boy Jae Gorgeous, UK Hot Jocks Newbie Billy Rock and International Porn Star Mickey Taylor will all be LIVE IN-STORE at Prowler Soho! The boys will be showcasing a sexy selection of undies, jocks and garments, plus doing meet and greet & signing sessions for their biggest fans. Start queuing now, boys!
Prowler Soho, 5-7 Brewer St, Soho, London W1F 0RF, 6:30pm-7:30pm. Free entry.
---
Meet Danny Beard
This year's Prowler Porn Awards are hosted by the outrageous Mr Pam and the Gorgeous & Glittery Danny Beard. We caught up with Danny ahead of the event.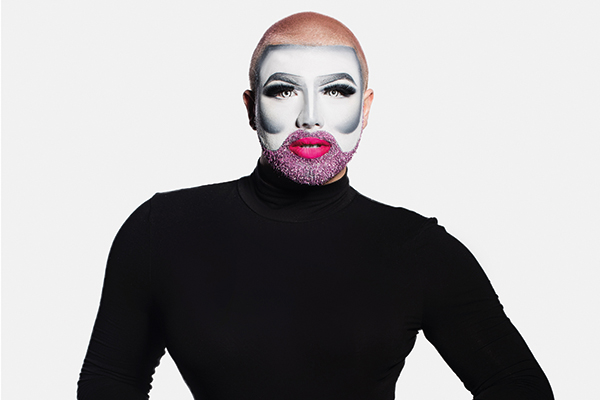 Hey Danny! What are you most excited about for this year's porn awards?
It's the first time I've been involved! I'm really excited to get stuck in, and see all the hot men. It's a big event in the gay social calendar, so I'm chuffed to be asked to be there.
What qualities would you say makes a good porn star?
They've got to be FIT, not necessarily hung, but a nice penis is a must! They need to have a charm, too! It has to come across to keep you watching past three minute mark, if you know what I mean.
What sort of porn do you like? Do you like a good plotline?
I really like a nice bear porn! Who doesn't love a hairy guy! Nice daddy porn wins every time with me.
What celeb would you most like to see do porn?
It's more a crush than a fantasy, but I'd like to see a Tom Daley porn – diver goes deep with Tom Daley! Haha! Maybe RuPaul could have a cameo?
Are there going to be any antics from you at the porn awards?
Well, I've had a lovely outfit custom made, and I'm hoping to look glam, catch the eye of the lads there, and cause a bit trouble as well!
Tickets for the Prowler Porn Awards are available from orangenation.co.uk or by calling the ticket hotline on 0333 3444 192
---
LGBT Foundation partner with TXXXM
The stars of Twisted XXX Media, will be taking centre stage to create a series of informative sexual health videos for Greater Manchester's LGBT Foundation. The videos, featuring some of their most well-known models, will tackle a range of issues affecting men who have sex with men. These will include body image, exploring fetish, and safer sex advice.
Chief Executive of LGBT Foundation, Paul Martin OBE, said: "Actors in the porn industry are no less immune to the problems and insecurities affecting the wider LGBT community. We are really happy that Twisted XXX Media's actors have agreed to share their personal stories and help point to the practical advice and support that organisations such as the LGBT Foundation can offer."
"We place great value on the sexual health of the performers that we work with and the work of organisations such as Manchester's LGBT Foundation. This opportunity places a spotlight on issues not often spoken about publicly and we very much hope that the LGBT Foundation's guidance and the many volunteer Porn Stars that have come forward to take part, this series of information videos will help to change the lives, for the better, of men that have sex with men."
A preview trailer for the upcoming series featuring Youri Chevalier will be premiered at the Prowler Porn Awards to be held in London on Thursday, May 11th. Keep your eyes peeled!
LGBT Foundation offer comprehensive range of sexual health and well-being services, including full sexual health screening, group workshops, and helpline advice. For further information visit www.lgbt.foundation