They're baaaaack! No, not the ghosts from Poltergeist. Don't be so stupid. We're talking about Recon and their incomparable Fetish Week! The UK's biggest fetish event for gay men returns from 9th – 16th July this year, and Recon plan to make 2017's event the best one yet!
---
Recon's Managing Director, Philip Hamill states "We always strive to create exciting events for our members and the wider fetish community. Fetish Week London is our opportunity to engage with guys into a variety of fetishes, and we hope to attract even more men than ever before".
From the 9-16th July 2017 there will be a diverse range of events for every fetish taste. Aside from Full Fetish, the main Saturday night party at The Coronet – which has fought back redevelopment for another year – they'll have some old favourites such as Sports Cruise, Rubber Gear, Skinhead and Deconstruction. Plus Recon has teamed up with DJ Paul Coals to bring his world-famous night Twisted as the official Friday dance and cruise party!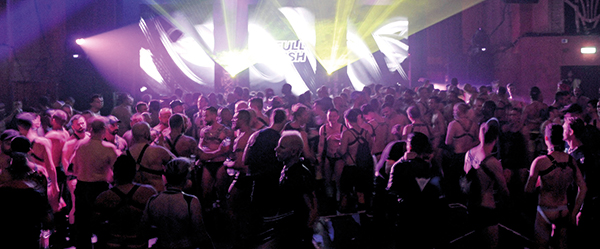 Kinky men are going to be spoiled for choice on where they can get up to no good this year! Philip adds "With many gay venues in London closing or under threat, we're proud to be holding events at the likes of The Backstreet for Unleashed – our official pup event – and The Royal Vauxhall Tavern for the Bondage Masterclass. We want to support our community and show the world that London is still one of the top global fetish destinations."
Tickets are available now both at the Fetish Week website and at selected retailers. If you're feeling flush, the AAA VIP Pass for £119 includes VIP Access to all official FWL2017 events, FWL2017 gift bag and 10% off meals at Counter Vauxhall during the week. Another option is the Dirty Twisted/Rubber Weekender, which, for £75, includes entry to either Twisted or Rubber, Skinhead, Full Fetish (general entrance), Spit Roast and Deconstruction.
So there you go, there's really no excuse for you not to gear up for July, because Recon have covered every possible aspect of throwing a fit-as-fuck fetish fiesta. Start shining your jackboots and get your tickets before they're gone!
For more information, events listings and tickets, head to www.fetishweek.com