There's been a lot going on at RoB London over the last two months…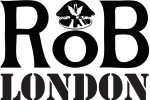 First off, the store's got a new manager. He's tall, good looking and goes by the name of Scott Shelby.
RoB also sponsored Hoist Black and Deconstruction, the official closing party of Recon's London Fetish Week.
And by the time you've read this, RoB London will have hosted the first in a series of monthly in-store launch parties for the Titus range of metal cockwear. There's a lot more to come too as you'll find out when you read on…
SEPTEMBER 17th / HARD ON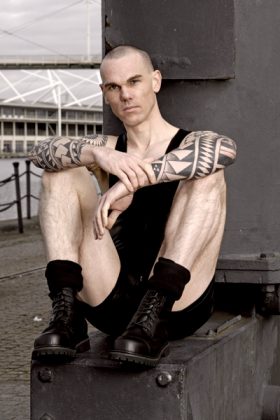 Hard On is celebrating its 8th birthday on Saturday September 17th from 10pm to 5am and RoB is sponsoring the event.
They'll also be hosting the Mr Sleazy Hard On Contest, a search for the sleaziest contestant.
The guys from RoB London will be running a freeraffle on the door giving away aromas, leather jeans, t-shirts, Hard On Gold cards and RoB Gold Cards too.
The Mr Sleazy Hard On Contest will consist of a quick hello to each contestant, and then they'll have approx 2 minutes each to show just how sleazy they can be!
RoB will provide some 'props', but contestants will have free range to do what they want, whether going solo, enticing up an audience member or bringing a sidekick… The choice is theirs.
RoB London's manager Scott Shelby will host the contest and the audience will be the judge, voting for who they think is the sleaziest contestant (or probably the one they fancy the most).
1st prize is worth up to £600! It includes £150 cash (paid on the night), a one off paid photo shoot with RoB (£250 cash paid on the day) plus Hard On and RoB Gold Cards.
2nd prize is a £100 RoB gift voucher plus Hard On and RoB Gold Cards.
3rd prize is a £50 RoB gift voucher plus Hard On and RoB Gold Cards.
If you want to enter the contest then please email [email protected]
For full details about Hard On's 8th birthday, the club's dress code and membership, see QXMENtions in this magazine.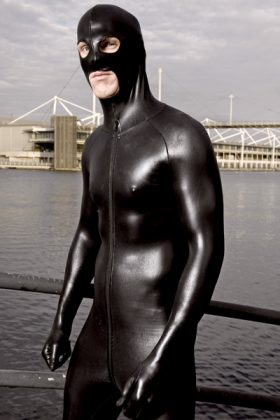 SEPTEMBER 24th / HOIST BLACK
RoB will also be sponsoring another Hoist Black this month. This night has been getting busier and busier each time they put it on.
It's an ultra sexy night with a much stricter dress code than normal of rubber and leather only.
The great thing about Hoist Black is that it's the sexiest night out on the planet. Quite literally – it's amazing!
The crowd is younger than you'd think for a strict dress code party and best of all, there's no attitude.
Boy, do these guys know how to have fun! In addition, for every Hoist Black the huge wet area is open and Arch 2 is kitted out in a very shiny, sexy BLUF-style way.
OCTOBER 8th / MYSTERY LAUNCH PARTY
The guys at RoB are keeping a little tight lipped about their party on the 8th October.
What we do know is that it will be an all day affair from midday through 'til 8pm with drinks and nibbles.
Oh, and they're sure that what they're launching is going to be something that you WILL be interested in!
Not much to go on we know, but they assure us there will be discounts and it'll be a great time to get a new outfit for all the parties going on.
NOVEBMER 12th / GUN OIL LAUNCH PARTY
November 12th will see the RoB team hosting another party to celebrate that they're stocking Gun Oil Lube for the first time.
There'll be plenty of food, drink, give-a-ways and discounts on the day.
• Keep your eyes peeled for more information in next month's QXMEN Magazine.
• RoB London, 24 / 25 Wells Street, London W1T 3PH, Phone: +44 20 3073 1010, E-mail: [email protected]
• Opening times: 

Monday to Saturday: 11.00 – 20.00,

Sunday: 11.00 – 17.00