He's rarely out of the pages of QXMEN, and with his boyish looks, cheeky grin and dick of death, 21 year old Matt Hughes has an army of admirers. We bumped into him at the recent launch of Eurocreme's new movie StraightBoy and put a few questions to him…
So, the question on everyone's lips… Are you gay, straight or bi?
I'm straight… I'd say there's a curious side to me, but I'm straight at heart!!! (smile)
Do you currently have a girlfriend?
I don't have a partner anymore. I was with my girlfriend for a while but needed to live a bit of the single life!!
What did you do before you started working in porn?
I used to work on a building site. I've always had a hand in something though!! I love porn though – it's such a diverse industry, everyday is different!!
How did you first get into gay porn?
I started with solos and just progressed really. I'm sure someone has the whole journey on film somewhere!!
"I NEVER REALISED I WAS BIG AT SCHOOL. I USED TO COVER UP WITH A TOWEL OR GO INTO A CUBICAL AS I DIDN'T WANT ANYONE TO SEE."
Is it true you've done straight porn?
Yeah I have been working in straight porn. I have a film with Joy Bear Pictures being released over here soon, and was shooting some in Spain…
Which do you prefer doing, straight or gay porn?
I love them both really!! But they both have their different benefits!! (smile)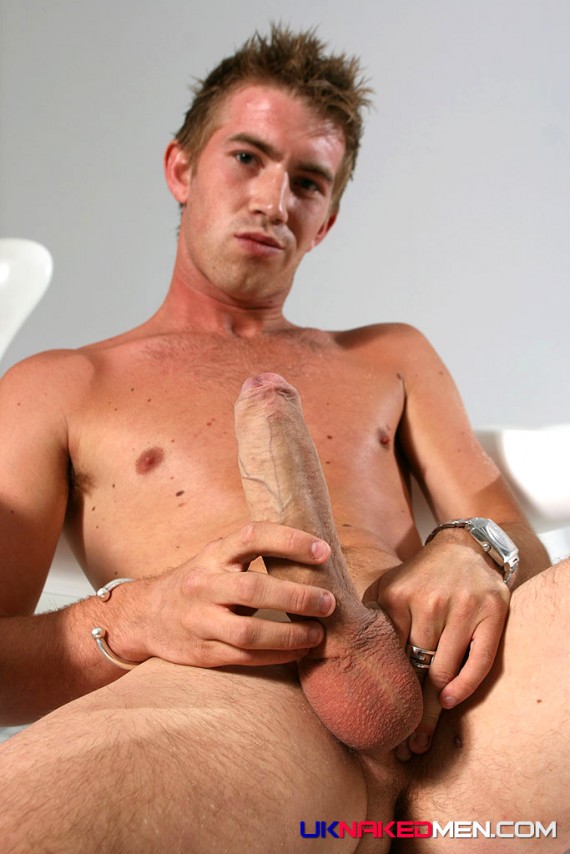 You're known as Matt (11 inches) Hughes… So have you ever actually measured your cock? We've brought along a tape measure…
Yeah I have measured it and can deffo say it's over 6 inches (laugh) … But, yeah, I think the nickname is appropriate.
Were you proud getting it out in the school changing rooms?
I never realised I was big at school. In fact, I didn't realise I was until about 18! I used to cover up with a towel or go into a cubical as I didn't want anyone to see!!! I wish I could go back now!!! (laugh)
Ever had a three-way with a guy and a girl?
Yeah!! Love it!!! I enjoy seeing a girl with two guys to cope with!! (laugh)
Who's the hottest guy in the industry?
Erm… Am I allowed to vote for me?? (laugh) There's a lot of hot guys out there. It's so hard to keep working with so many new hot faces round every corner, but some guys like Kai Cruz and Will Jamieson will be around for along time I'm sure!
So, where do you see yourself in ten years?
Ermmm… Hopefully running a Porn Empire!! I want have my own production team producing my ideas into film… That would make me happy!!