Rent boys have more fun, so it would appear watching Brothel Boys. 
Why pay to wine and dine a boy, when you can pay just to fuck him? These lads have the right idea and hire the twinkiest boys they can find to please their adolescent lust. Barely legal themselves; they find that hookers will do things a normal boy would never dream of! Slip a note in direction of these sluts and watch them service cock like no other! Who knew that boys who make a living working in brothels – and the guys who pay them for sex – were so cute! Then again, these are Euroboys escorts and clients, so what o you expect!
Scene one and Kamyk Walker, a very cute blonde twink hires Cody Reed, another twink, but tall and with floppy dark hair, for an hour of unadulterated, no nonsense sex… And that's exactly what he gets for his money!
After fooling around on the bed, kissing, wanking and sucking each other's cocks the lads get down to some fucking.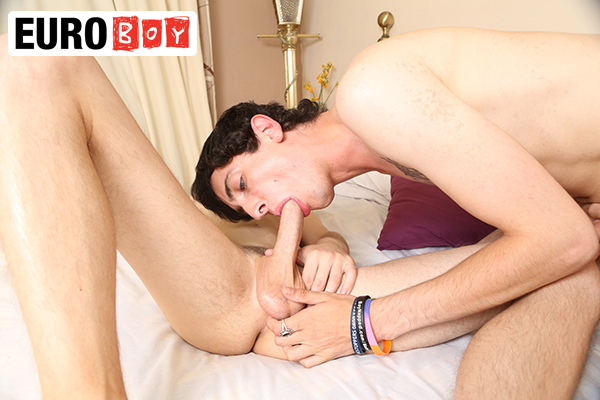 Kamyk is the first to get his peachy little boy butt screwed and he takes control sitting on top of Cody and riding his cock. Then it's his turn to be top and get his cock up Cody's arse and boy, for a lad of such tender years, young Kamyk sure does know how to fuck! We'd say that, should he choose porn as his vocation, he'll have a long and prosperous career in this business.
He fucks Cody jackhammer-style, relentlessly for what must be a good fifteen minutes without any let up and by the end of it, Cody is left gasping for breath, and no doubt, a gaping hole! Scene two and Aaron Aurora turns up at the bedroom door of a smooth young twink, who we think is Oscar Roberts, and after paying him his fee, the lads suck and then fuck each other until they both blast out their loads like only these young uns can.
There's another two scenes, one with a cute young couple and a hot three-way to end the movie, and after watching Brothel Boys we have one more regret about our youth… Not that we wish we'd tried harder at school, but that we'd worked as a brothel boy – they have so much fun!
• Available from Prowler, Expectations, White Tiger and all good DVD stockists, and at www.ProwlerDVD.com.