In this stunning second half to the first season of the phenomenally popular and controversial web sex series Raising The Bar, the boys are back with more entries into their sex contest to prove who's the filthiest fuck of them all! With the most twisted of twists in a sex club gang bang, it's a season finale that will leave your jaws dropped and gagging for more…
First up, Conner Habib finds out his co-worker Billy Byron is hung like a horse and it's a case of "hold all my calls" as the two get down to some serious fucking. Jimmy Durano gets an idea for a new entry into the amateur sex-vid contest when he sees porn star Dominic Pacifico getting it on backstage at a club with dancer Cameron Marshall. After watching the two fuck for a while he decides to join and Cameron gets spit-roasted good and hard.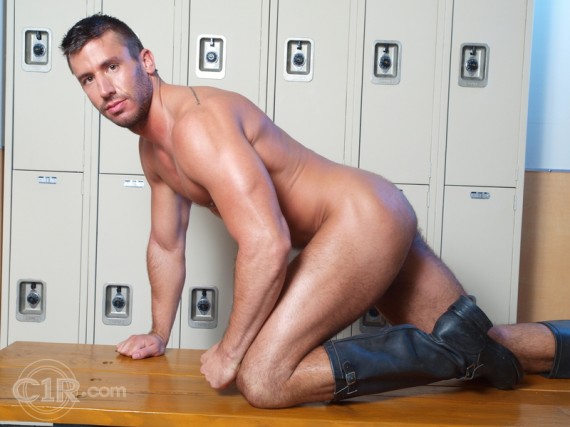 There's another hot scene for Jimmy next, this time with porn legend Dean Monroe as the two perform for the camera, before we get to the stunning finale, a sex club gang bang. Just when we thought the contest was at its end, the ultra competitive sex addict Steven Daigle pulls an unexpected trick out of the bag.
It's a hot-as-hell sex club orgy where he and a room full of the hottest men in porn take turns using and abusing a masked pig bottom. At first they spend time spanking the bottom boy's arse until it's pink and stinging and then they get to work stretching his hole open wide with their fingers, before each of them take turns to fuck him senseless, as he groans with pleasure and pain.
With a surprise twist (and oh so twisted!) cliff-hanger that leaves everyone on the edge of their seats for Season Two, this sweat and cum drenched finale raises the bar higher than ever!
• Available from Prowler, Expectations, White Tiger and all good DVD stockists.