Love big knobs? Then you'll love Colossal Cocks from Fucked!
Mika Poika, the hot blond with the dick of death gets back from his holidays and he's seriously under-sexed and his balls are full of cum. So what does he do? He grabs his willing roommate Florian Hagen and screws his butt with his colossal cock! 18-year-old Spaniard Angelo Cruz is the pizza delivery boy who loves big cock.
So he doesn't waste a minute and gets his clothes off quick as a flash when he delivers a pizza to Chris Forny and Brodie Muller's place. How can the lads resist and Angelo is soon showing off his sucking skills and getting spit roasted. Kai Cruz and his mate Basti Winkler are natural born exhibitionists and occasionally wank off in front of their web cam for guys.
Today, however, they're offering their cyber fans a full-on sex show and after they've sucked each other Kai, fucks Basti so hard that he shoots his load and sprays cum all over the place while Kai's still pounding him! Roberto Gruber and Ted Potter are up next and donkey dicked Roberto fucks the hell out of petite Ted Potter.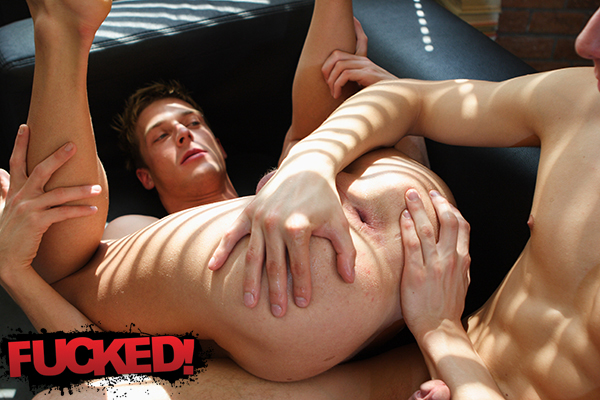 Then we find ourselves in a derelict building where young tearaways Malte Schmidt and Junior are up to no good, spraying graffiti on the walls. Like all teenagers they soon get bored and look for something else to do. Luckily for us they decide to do something a lot less boring than spraying graffiti, and get each other's cocks out.
Both lads are hung, but Malte's is slightly bigger so Junior's the one who has to grab his ankles and take it like a man… Not that he was complaining mind you! Zaho Sebastion Mann and Marco Valente feature in the final scene and, although we're not entirely sure which one is which, we can tell you that one of them has an enormous knob while the other has a peachy bum and a hole that you could drive a London bus up.
Needless to say the hung one fucks the cute-arsed one, and boy does he fuck him! Colossal Cocks serves up exactly what you'd expect. They should, however, mention that the colossal cocks are attached to some pretty tasty lads and that they fuck some cute arses too!
• Available from Prowler, Expectations, White Tiger and all good DVD stockists, and at www.ProwlerDVD.com