A remote holiday cottage owned and run by Leo Marco becomes a hot-bed of illicit twink sex when five young city slickers from London come to stay!
Baby-faced Lyle lets slip how sexy he finds Kayden and, always the player, Kayden flops out his solid nine-inch cock and fills him with more dick than he's ever had in his young life! All the while, CottageBoy Leo is at the window, watching and wanking intently until he spunks his load.
The next day Kayden and Zac have the hottest outdoor fuck in history, and Kayden is so turned on by his toned lover that he even bottoms for him, his cock, dripping with pre-cum bouncing as he takes in the full length of Zac's dick up his bubble butt. Scene three and strip poker's on the cards. Top dog Kayden's getting more and more drunk and involving the sexy French boy in their games.
Niall's ex JP is out for a cigarette and Niall, who's totally hung up on the man that once was his, is outside with him. It's not long before their dicks are out and Niall bends over JP like his favourite lap-dog almost choking him on his thick shaft!  They strip naked and Niall gives himself up to JP with Lucas oblivious to what's going on outside, his arse is stretched wide open by our red-headed stud's huge dick.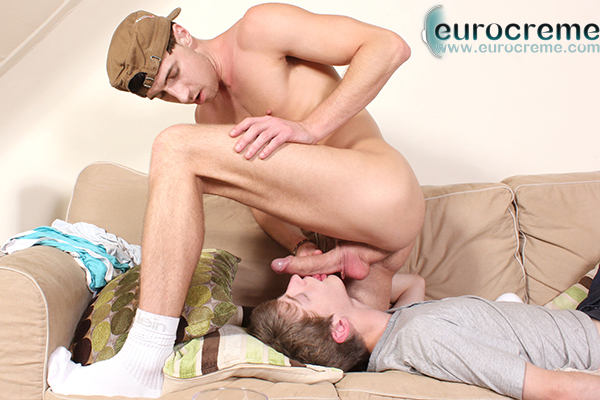 As they roll around on the grass together, we're given some of the best arse fucking close-ups ever seen on film, and with Niall moaning so loud, it's a miracle they're not discovered! The next day Kayden gets Lucas on his knees to suck his giant dick and texts his mate JP to join in the fun.
As Lucas has his eyes closed and mouth full of dick, Kayden pulls out and JP slides his own dick into Lucas's mouth!  With the act already done, Lucas gives in to Kayden's demands and gets spit-roasted, his ars split by Kayden's monster cock while his mouth is stuffed full of JP's dick. Swapping sides, JP gets a go on Lucas's hot and already loosened hole, and both tops get an awesome workout from this eager bottom boy until they're both done and Lucas gets a double face full of spunk!
Scene Five, and when young Lyle creeps downstairs in the middle of the night and find the CottageBoy, his secret crush, resting in front of a roaring fire, the romance is hard to miss as they explore their bodies inside and out.
• Available to buy at www.eurocremestore.com or watch high quality streaming at www.eurocreme.com.