The phrase "Daddy's home!" takes on a whole new meaning in the latest in the Dads Fuck Lads series.
These daddies are suited and booted and ready for action and God only help the hapless young twinks they get their hands on!
QXMEN lust object Thierry Lamasse stars as the dad in scene one and, boy, does he look hot in a suit and tie! The lucky lad he's with is cute boy-next-door type Eric and once Thierry coerces him out of his jeans and sweatshirt, the action begins.
While young Eric is stark bollock naked, daddy Thierry stays fully clothed, with only his thick meaty cock and heavy balls exposed through the flies of his suit trousers for Eric to deep throat.
Soon Eric's on all fours, his cute boy butt in the air for Thierry to rim and finger before he plunges his rock hard cock into Eric's puckered hole. Thierry gives Eric the fuck of his life and we only wished that we could've watched a big cock fucking Thierry's hot arse too!
Sexy blonde, blue-eyed Freddy Wolff plays the suited and booted dad next with the sexy, young footballer Ivan Rueda. After taking a shower and in the kitchen, Ivan's towel 'accidentally' drops to the floor and once again it's the lad who's totally naked and exposed while the daddy is completely clothed.
Ivan drops to his knees to suck on Freddy's thick cock before hopping onto the kitchen counter for Freddy to tongue his sweet hole ready for his cock.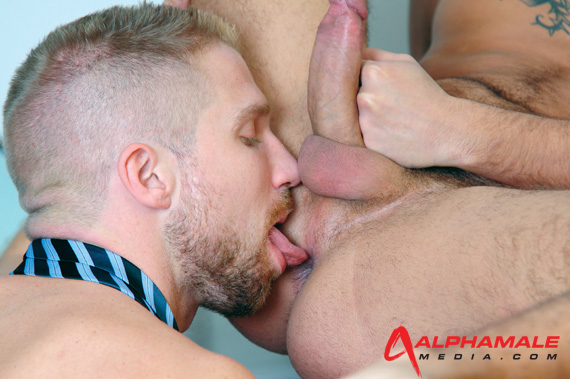 Muscled, northern bloke Duke is the dad who gives cute, young dog-walker Thierry Schaffauser a lesson in doggy-style fucking in scene three before we're introduced to the final dad and lad, Nathan Price and JP Dubois. Sweet, young twink JP is taking a bath when sexy handyman Nathan enters the bathroom.
Nathan can't keep his big manly hands off JP's pale, hairless body and soon he's got the boy bent over the bath tub and is fucking his smooth, peachy butt like there's no tomorrow…
Every scene ends with both dad and lad shooting their loads, and you will too!
---
Available to buy at www.eurocreme.com or watch high quality streaming at www.eurocreme.tv
---