Meet Darius Ferdynand, Dr P Q Lear AKA UKNakedMen's Big Cock Doc, and Dr Alan Probe (Mark Coxx). Together they perform overly intrusive inspections on their unsuspecting patients, leading to hot, wet, rim, suck and fuck sessions with very splattery endings! 
Dr PQ Lear's first patient is Jonny Kingdom. He strips at the doctor's instruction, revealing a chiselled body and rock hard abs. But the doctor is much more interested in Jonny's arse and he wastes no time in performing an intimate gloveless inspection, probing Jonny's hole and loosening it up, ready for his hard, uncircumcised dick. Jonny's howling at first as his tight hoop is opened up, but it's not long before he's pushing back and taking the Big Cock Doc's big cock balls deep.
Rogan Richards is the perverted doctor's next victim and he's complaining of an overly tight foreskin. The doctor inspects the offending penis and, in his expert medical opinion, decides a bit of spit would loosen it up. Going the extra mile, Dr Darius slurps on Rogan's juicy, uncut cock, deep throating it as far as he can, until hunky Rogan is rock hard and pumping the doctor's arse full of his dark meat.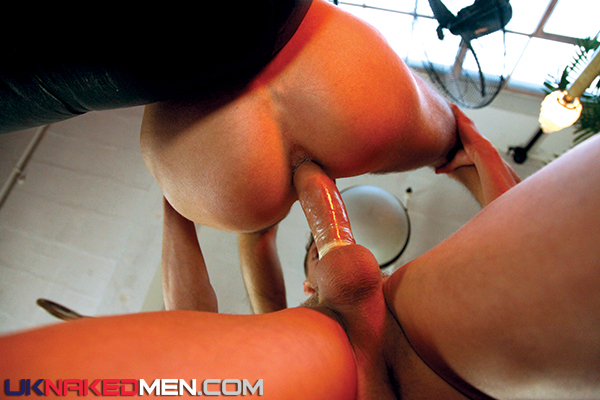 When Dr Darius departs a new doctor comes to town, Dr Alan Probe. Jace Tyler pays him a visit for an arm injury and the good doctor hurriedly examines Jace's injured arm before moving quickly on to his area of expertise… the arse! Before you can say "Where are those forceps going?" Dr Probe has Jace's asshole stretched wide open and Jace has unzipped the doc's flies and is sucking on the doctor's big, fat uncut cock.
To give his patient a deep and thorough examination Dr Probe decides to use his most effective instrument – his cock – on Jace's stretched hole, and proceeds to fuck him good and proper. Dr Alan Probe's overly intimate massages are gonna get him in trouble. But it doesn't look as though sexy, boy-next-door Dan Broughton minds, as the doctor's rub down give him a huge hard on. Horny as hell, Dr Alan turns around and spreads his arse for Dan's inquisitive fingers, his probing tongue and stiff, veiny meat.
Available from Prowler, Expectations, White Tiger and all good DVD stockists, and at www.ProwlerDVD.com.