Arriving back from a well-earned break, Trojan Rock, the original alphamale hunk and boss of Trojan's Toolbox, finds out that The DreamBoy Hotel has cancelled the Toolbox contract because his handymen never do any work.
In fact, he finds out that all they ever do is fuck the hotel's staff! Incensed, Trojan wants answers and starts ringing round his crew of sexy handymen to find out what's been going on while he's been away.
The first guy he calls is the delicious Daniel Dias, who's lying naked on his bed. He thinks about taking the call, but then tattooed Marco Sessions walks in to shot with only a towel around his waist and understandably Daniel changes his mind.
Sexy bottom Marco is soon on his back begging to be fucked by Daniel, who doesn't need much persuading, and he pounds Marco's hole until both guys shoot big wads of spunk. It's true, all Trojan's handymen seem to do is have sex and when he calls Scott Hunter's mobile, muscle-bound Brazilian Gio Cruz answers.
They've been fucking all afternoon and luckily they've not quite finished. Gio fucks Scott's milky white arse all over the room before they finally settle on the rug where Scott takes it like a man as pocket rocket Gio pounds his arse until his cock explodes.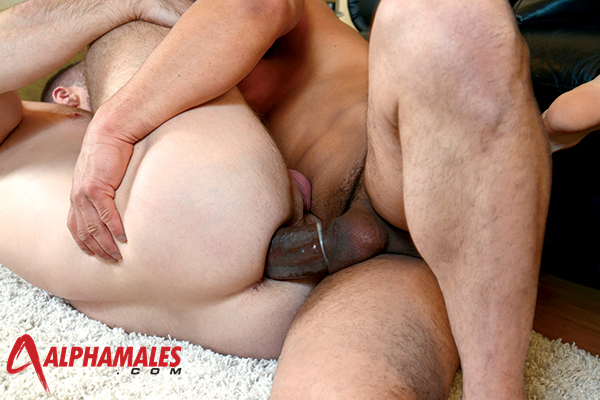 Two handsome, hung Latinos, Damian Boss and Leo Domenico, are up next and under strict instructions, Leo deepthroats Damian's cock all the way down to the base. Soon Leo's arse is pointing skywards it becomes obvious that there's going to be two stars in this scene – Leo's arse and Damian's cock.
And we're not wrong, as no sooner has Damian slid a few fingers into Leo hungry hole, than they're quickly replaced by his thick throbbing cock, which doesn't leave its new wet and warm home until both guys are ready to shoot their loads.
In the final scene hunky Yohann Banks calls Trojan to tell him that he's in bed not feeling very well, and being the kind considerate employer that he is, Trojan wishes him well and ends the call.
It's only when the camera pans back that we see that, yes Yohann is in bed, but gorgeous muscle-bound skinhead Ben Statham has got his face buried in his arse! Well, we'd throw a sickie too if we had Ben in our bed!
• Available to buy at www.eurocremestore.com or watch high quality streaming at www.eurocreme.com