A shared glass of wine, a picnic, a passionate make out session and a romantic road trip. Boy, these hot studs sure do find themselves in very romantic situations. When the clothes fly off and their dicks come out you'll see some of the most passionate sucking and fucking you've ever encountered.
A few sips of white wine is all it takes to get D.O. and Christopher Daniels drunk on lust and soon Christopher's removing D.O.'s pants so that he can suck his enormous cock. Wanting to ramp up the excitement, D.O. reaches over and plays with Christopher's arse, slapping the firm cheeks and probing his sensitive hole. When D.O. pours wine down his partner's butt cheeks and then fucks the moaning blond with his legs spread far apart, they both shoot their loads… And so did we!
Adrian Long and Angelo Marconi are picnicking on a warm afternoon, feeding each other some juicy grapes and then eagerly feeding on each other. Angelo greedily feasts on his lover's cock, before Adrian attacks Angelo's butt, rimming the puckered hole and jamming his fingers and his thumb deep inside.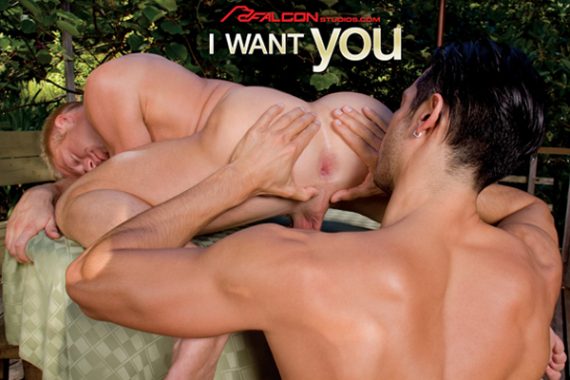 Ready for more, Angelo mounts Adrian and skewers himself onto his hefty dong. Basking in the warm sunlight, D.O. and Connor Maguire kiss passionately until Connor gets onto his knees to suck D.O.'s huge cock. D.O. slurps and pokes a couple of fingers inside Connor's moist hole followed by his cock.
Each thrust in and out has both men reeling and, finally ready to blow, D.O. pulls out and jacks himself off over Connor's chest.
Driving along a coastal road, Landon Conrad and Jay Roberts pull into a secluded spot for an off-road tryst – something they've been craving. Landon goes down on the big man's big cock, opening wide to swallow his massive tool.
Then Jay sits on Landon's lap and bounces up and down on his rod with rhythmic thrusts. They continue fucking with Jay on his back, going faster and harder until they both cum bucket loads.
• Available from Prowler, Expectations, White Tiger and all good DVD stockists.