When The DreamBoy Hotel has a power failure and all the lights go out, the staff and guests at the horniest hotel in the city make the most of the hotel being plunged into darkness. 
Hotel Manager, JP Dubios heads down to the maintenance room to check the fuse box and, in the darkness, come face-to-crotch with an 'excited' Lucas Davidson.
Lucas had been having a hot web cam chat when the power went out, so his cock's rock hard and straining through his pants – this guy seriously needs to shoot his load! As JP is already down there he thinks 'It'd be rude not to' and pulls out Lucas's thick throbbing member and gobbles it down.
As he's slurping away, QXMEN lust object Billy Rubens walks into the maintenance room and, not one to miss out on any cock action, gets himself a mouthful of Lucas's meat… And so, after just ten minutes of the lights going out, instead of running around panicking, the staff at The DreamBoy Hotel make the most of the seductive candlelit situation and get down to a hot three-way!
Billy's sent up to one of the hotel's rooms as a guest has reported a broken shower. But while he's fixing it, the water comes back on and he gets drenched. Now what does any self-respecting Hotel Maintenance Man do when he gets his clothes wet in a guest's room?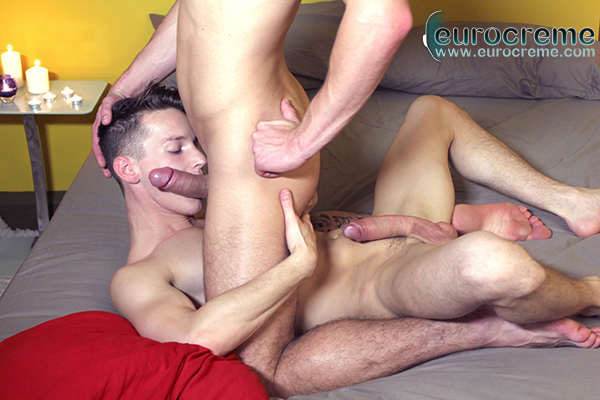 He strips off completely naked – in front of said guest – and towels himself dry of course! Cue fuck No. 2 of this episode of The DreamBoy Hotel. Scene Three, and he may have only just had a hot three-way with JP and Billy, but Lucas is still horny.
So he sits back, unbuttons his shirt and treats us to a hot solo jerk-off. It turns out the whole city is without power and hot young traveller Darius Ferdynand turns up at the hotel with no money as all the cash machines aren't working.
The ever-helpful JP is sure he can to find a way to accommodate Darius, and so the horny Hotel Manager has his wicked way with the sexy blond twink and fucks Darius's hairless arse in another horny, candlelit fuck scene.
That Billy Rubens is a right sex fiend, and it seems that whatever (or whoever) JP gets, he wants it too… and some! So in the middle of the night, while Darius is sleeping, Billy slips into his bedroom, strips off and wakes his next conquest by gently licking his peachy arse, before giving it to him good!
• Available to buy at www.eurocreme.com or watch high quality streaming at www.Eurocreme.tv