This 4 disc box set not only gives you three of the hottest fuck fest titles we've seen in a very ling time – What I Can't See Parts 1, 2, and 3 – but also Ryan Sullivan's ISLAND – T.I.M. Exclusive Documentary. Do you think you're man enough to handle this much sleaze?
When the original What I Can't See was made over ten years ago, it created quite a stir being the first ever bareback gangbang video. Then What I Can't See 2 was another landmark, becoming the most-watched sex video of all time! What I Can't See 3, the third in the anonymous fuck series, delves into the hearts of some of the most depraved fuckers we've ever seen and explores the thrill of blindfolded sex and reveals the range of experiences, from one-on-one fucking to room-filled gangbangs, from quietly intense to all-out orgiastic frenzy!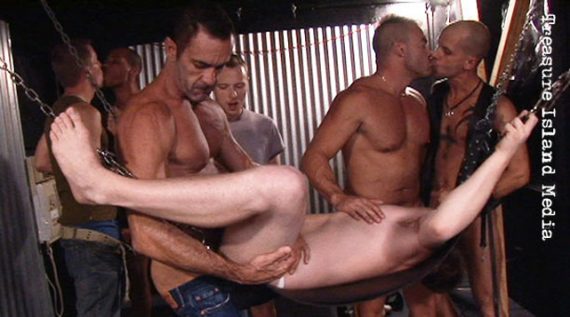 ---
Available from www.treasureislandmedia.com.
---