Scene one and when a young lad cuts his foot he heads back to his mate's flat to get his wound bandaged up.
But if he thought the cut on his foot was painful just imagine how his cute little boy butt is going to feel after his buddy has pounded it with his enormous trouser snake. In the next scene two more pretty Euro twinks, one with a dick if death, go at it hell for leather and capture the action on a handheld camera.
Scene three is a notable one as the young, impressively hung top guy is a right looker. We'd love to be able to name check him but there's no way of knowing which one he is from the cast list. Anyway, he bends his mate over in the shower and bashes his sweet young hole good and proper in the horniest scene so far.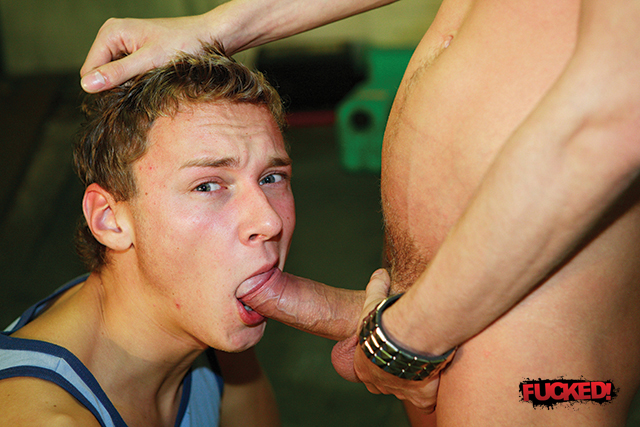 A couple of cuties give an okay performance next in scene four and then we have another shower scene in number five. Well, it starts in the shower and then moves into the changing rooms, but it's a damn horny one where a big strapping Euro guy gets his back doors bashed in by a skinny twink type and is left exhausted and spent on the floor!
Scene six is a hot-as-hell three-way and we recognize one of its stars straight away, young sexy British lad Tommy Haine. After some sucking and rimming Tommy and his impressively hung mate get to work on the bottom guy and spit roast him until they all cum. The final scene brings another face we know – and like very much – young Phillipe Delvaux.
And true to form, Phillipe's scene is a blinder as the über bottom not only takes his mate's sizable cock but also three mahoosive dildos one after the other!
• Available from Prowler, Expectations, White Tiger and all good DVD stockists and at www.ProwlerDVD.com.